Sports During the Corona Pandamic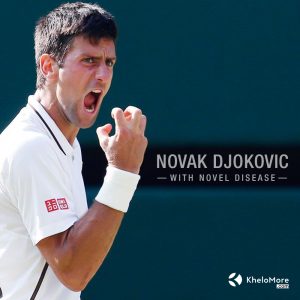 Novak with Novel disease
The Novel Coronavirus hasn't loosened its hold on us yet; and now we learn that Novak Djokovic, Grigor
Dimitrov and Borna Coric from Europe, tested positive for COVID-19.
Novak Djokovic, Wimbledon 2019 champion, has tested positive for coronavirus following an exhibition
event he organized in Croatia, last weekend. Along with Novak his 3 players and his fitness trainer tested
positive after participating in the Adria tour tennis event.
The Adria Tour, which took place in Zadar, was cancelled after World No. 19 Grigor Dimitrov and No. 33
Borna Coric announced that they had tested positive for Covid-19 after playing each other.
Djokovic, the world No.1 tennis star, confirmed that both he and his wife Jelena had also tested positive for Covid-19 upon returning home to Serbia, while his children's results were negative.
The 17-time grand slam champion said he was sorry that the tournament had caused harm and acknowledged "we were wrong and it was too soon". He said that the organizers would be sharing health resources with those who attended the events in Belgrade, Serbia, and Zadar, Croatia.
Novak Djokovic's Wimbledon 2019 victory gave him his fifth crown in the Championships. We can't wait to see him bounce back into game as his health normalises.
Pak Cricket tour of England in jeopardy following Corona Virus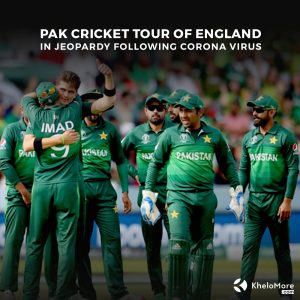 The Pakistan National Cricket team couldn't protect themselves from the dreaded virus. As per Pakistan
cricket news, as many as 10 out of the 29 England-bound Pakistan cricketers have tested positive for
coronavirus!
The Pakistan Cricket Board (PCB) announced that three players from the Pakistan Cricket Team were found to be COVID-19 positive, stating that seven more have been infected, including senior players Mohammad Hafeez and Wahab Riaz.  The other five affected players are Fakhar Zaman, Imran Khan, Kashif Bhatti, Mohammad Hasnain and Mohammad Rizwan. A member of the supporting staff as well tested positive.
The squad was to leave for the UK on June 28 for three Tests and as many T20 Internationals starting in
August.
Both the cricket boards have insisted that the tour remains "very much on track".
NBA players also down with corona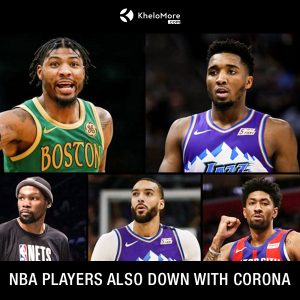 The National Basketball Association 2019 (NBA) was amongst the first high profile league whose players
were contracted with the Covid-19.
Kevin Durant, Rudy Gober, Marcus Smart, Donovan Mitchell were the few members who tested positive for the virus. Following this, NBA has officially suspended the league which will drastically impact the NBA scores and hamper the legacy of the tournament.
Two Rutgers players tested positive for Covis-19.
Before returning to the field for voluntary workout, two Rutgers football players were affected with the
deadly virus. Coach Greg Schiano discussed the same in a virtual conference with the media.
However, Schiano said it was good that the players didn't test positive after returning to the field. The
locally tested players are now isolated at home.
Amidst Covid-19 Sindhu stresses on how sports can aid fighting the virus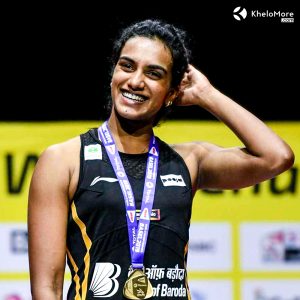 PV Sindhu on a positive note says how playing sports or maintaining a healthy life can help you fight the
deadly coronavirus. She feels that sports can combat the battle to some extent in absence of vaccines.
Being physically active through sports can also help you to maintain the mental well-being and improve
immunity. Strong immune system can also help you reduce serious health issues.
"The WHO recommends adults should do at least 300 minutes of moderate aerobic activity each week to
prevent the chances of diabetes, high blood pressure, cancer, heart disease and even depression", she said.
Moreover, it is an ideal time to do some exercise so be healthy and happy.