37 Years and We Haven't Forgotten Beating the Best Team in The World!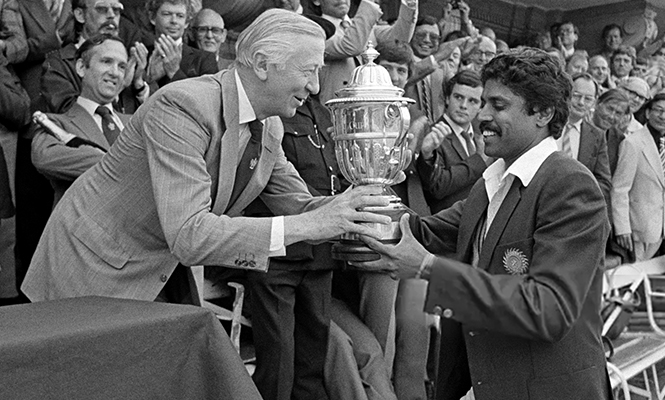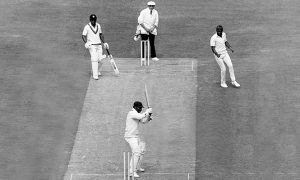 On this day in 1983, India beat West Indies to win their first world cup final and inspire all cricket enthusiasts like our founder for decades to come.
Our Founder, Mr Jatin Paranjape recalls the iconic final of India VS West Indies in 1983 and his experience of witnessing India's victory. He says-
"I was 11 years old in 1983; already going to Dadar Union matches with my father; already playing for Don Bosco in the Giles and Harris Shield and was hook, line and sinker in love with Cricket… So, when India reached the Cricket World Cup final that year, I was as excited as I could be; and that was an understatement in itself!
My father's student, Darshak Mehta, had invited us over to watch the 1983 world cup final, at his palatial bungalow in Juhu. My hopes were low at 183 all out; I wasn't excited anymore! I felt India did not stand a chance against West Indies! But my father said to us, "If we can get Greenidge out early and get them 66 for 5, we will win".
As it goes, Clive Lloyd's wicket made it at 66 for 5! My jaw was on the floor as I looked at my father, living every ball of the match and making one correct prediction after the other!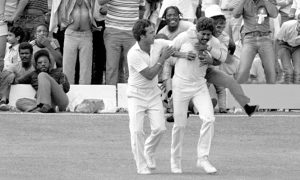 Needless to say, India won! What a historic win that was! We had beaten the best team in the world, and millions of Indians fell in love with the team and with Cricket, and have stayed in love with this great game amidst all its innovations and disappointments, from then on!
But the memories of that final for me will be Sir Viv Richards coming out to bat as if he was going to swat India, and then the great Kapil Dev running back to take that extremely difficult catch whilst making it look so easy.
"It was a lesson which will never leave me. Stay in the game, hang on when it gets tough, have faith and field well! Your time will come."
— Jatin Paranjape
On this day, 37 years ago, our Indian Cricket team beat West Indies to win the world cup for the first time. A nail-biting game that it was, every player put us in awe of their performance. It has inspired the generations of cricket to come.