All round performance enabled Anjuman Islam English High School to prevail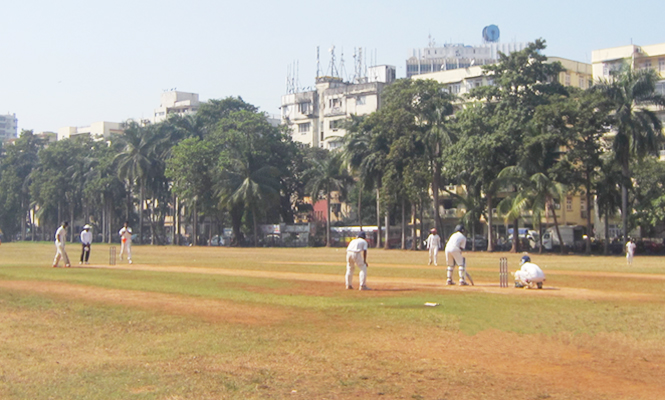 Harris Shield, 2nd round
Boys U-16
Anjuman Islam Allana English High School (CST) Vs Abhinav Vidya Mandir (Borivali)
Oval Maidan, Mumbai
Batting masterclass from Devraj Rangu, 90 and his 72 run partnership with Yusuf Wadiwala, 55 for 6th Wicket warranted a hefty total of 259 on board, in 45 overs. Devraj was on song today and played some beautiful shots while securing one end when opener, Atif Khan was bowled for 12. Yusuf Wadiwala, came at No 6 and steadied the game albeit, by then, they were 5 wickets were down for 98. Both players kept the scorer busy with neat shots and timely singles. Smit Dave and Ajit Gaud also added 26 and 14 respectively, before succumbing to medium pacer, Shubham Jaghane. With a good score up on board, Abhinav Vidya Mandir could have started better with Anzar Mirza, right-arm pacer, getting Pranav Jadhav LBW on the maiden delivery. Satish Yadav was bowled for 6 by Anzar, with 33 on board. Aayush Karnval showed some tenacity with scoring 21, highest for their team, before getting caught on Anzar's delivery. The whole team collapsed then for 72 with only Bhavesh Patel, 16 and Aditya Mane, 10 reaching double digits. Anzar picked up the tailenders with ease, picking up 6 wickets for 8 runs with good support from Leg Spinner Smit Dave for his 3 wickets.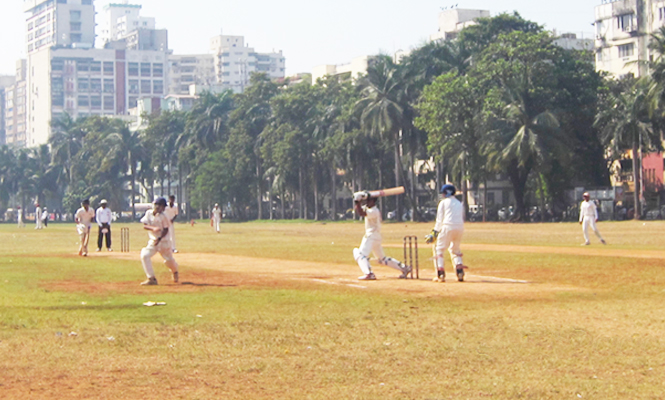 Brief Scores: Anjuman Islam Allana English High School, 259/9 in 45 overs (Devraj Rangu- 90, Yusuf Wadiwala- 55; Vedant Mhatre 45-2) Abhinav Vidya Mandir, 72 all out (Aayush Karnval, 21; Anzar Mirza 8/6, Smit Dave 5/3)
Toss: Anjuman Islam Allana English High School (CST) to bat.
Captains: Bhavesh Patel (Abhinav Vidya Mandir), Anzar Mirza( Anjuman Islam Allana English High School CST).
Umpires: Muhammad Rafiq, Sagar V. Landge.