Michael, Pereira, D'souza help St. Stanislaus to lift the Vijay Raheja Trophy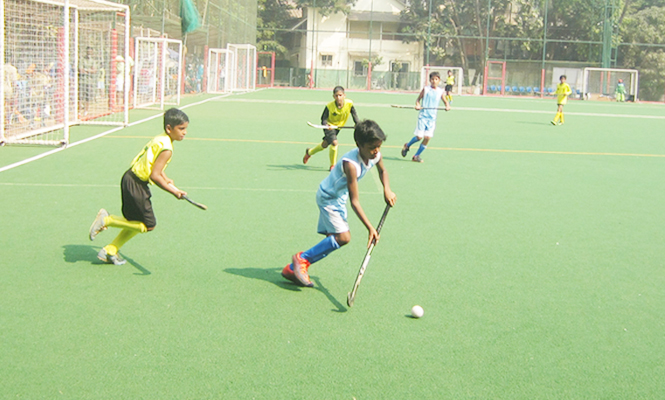 Don Bosco 'A' Matunga vs St. Stanislaus 'A' Bandra
Events: U-12, Boys Hockey
Date: 23rd Feb 2018
The arch rivals came face to face again in the Vijay Raheja Trophy U-12 hockey tournament. When the match started it was clear that both teams didn't want to budge an inch. But Zeal Michael and Jayden Pereira scored 2 consecutive goals in a matter of 10 minutes. Don Bosco Matunga boys tried hard to close the gap before the end of the first half but nothing was going on their way. Gavin Rao's shot hit the side bar post just at the end of the first half.
The first half ended with 2 – 0.
With the beginning of the second half, Don Bosco boys started their game aggressively and Gavin Rao scored a goal within 5 minutes to the start of the second half. The desperation of scoring the second goal was clearly seen in the Bosco's outfit but certainly, the luck was not on their side. Another shot of Gavin Rao hit the side-bar post. The match was almost coming to an end, when St. Stanislaus did a counter and Jayden D' Souza scored a goal, sealing the match by 1 – 3.