"India has the potential to be a great sporting nation" – Akash Wagh, Former Top 15 Indian Tennis Player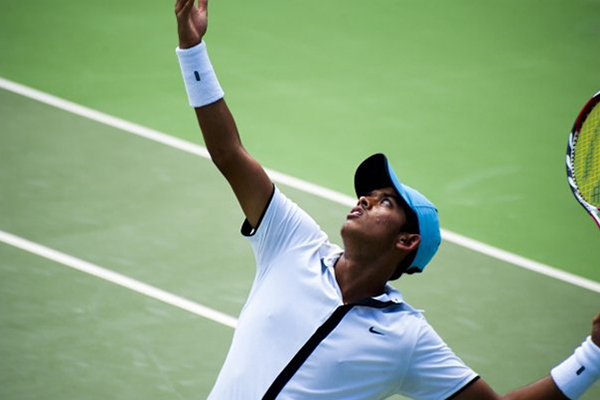 In Sportivation, we will feature athletes, sports stars, coaches and trainers who have been making a difference, in their chosen sport, through hard-work, sheer determination and high motivation. This week, we feature Akash Wagh  from Pune, India; tennis-player and coach and KheloMore.com's very own team-member!
He may seem unassuming, but Akash Wagh's history with tennis goes back a long way. He was ranked 1 in Maharashtra U-16 and U-18 and ranked 2 in India in U-18.
Here, he talks about his entry into sports and his ideas about sports in India.
Formative years
Ask any sports person and they will tell you that whatever they've achieved today, they've spent years preparing for it. Same with Akash. He started playing tennis at the age of 6 and played his first tournament at the age of 7. By the time he was 8 he had already started winning state level tournaments. And then, by 15, as he got physically stronger, he'd started winning National level tournaments and was participating in junior International events. Within the next two years, his efforts were rewarded when he got to work at the Mahesh Bhupati Tennis Academy in Bangalore.
Role of parents
Ages 7 – 15 are the most formative years of a child's academic life. Most parents are keen that their children give priority to studies over anything else in the world. Akash considers himself lucky to have parents who not only encouraged him to play tennis at the cost of his schooling, but also helped him get the best possible team of coaches and trainers. If that was not enough, they trusted the coaches to do their job and didn't interfere much in their work. Without this trust and support from them, this kind of journey would not have been possible, says Akash.
Role of coaches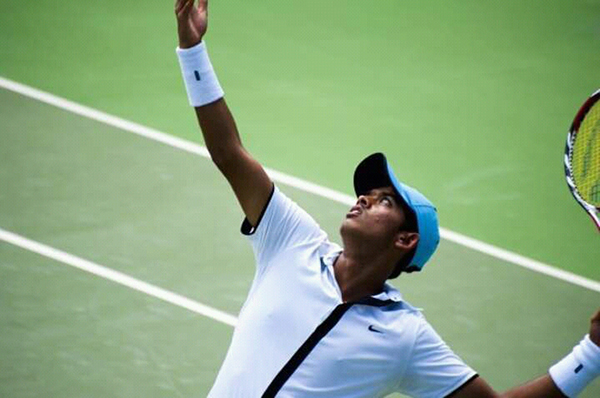 Most players go through changes in coaches for their development over time. Same with Akash. And, according to him, all of his coaches, whether tennis coach or fitness coach, have put in hard work, one way or the other, to bring him to the level he is at today. And what is the most important lesson he has learned from his coaches? "Discipline," he says, without hesitation, adding, "it is a single most important factor in any athlete's life."
Biggest memorable moments in career
Personally for Akash, representing India at the Youth Common Wealth Games 2008, was the best feeling. Other career highlights were winning the Nike Junior Tour 2004, becoming the Under 18 National Champion at the age of 16 years, competing against Dmitry Tursunov, world number 22 at the time, during the Mumbai Open ATP in 2006, competing against Mahesh Bhupathi/Mario Ancic at the Mumbai Open ATP in 2006, winning International Singles and Doubles Junior events and breaking into the top 100 rankings in the world, reaching a career high of 84 in the world, playing the US Open Juniors, becoming the National Doubles Champion, winning ITF Men's Future's Doubles events, winning Bronze Medal at the Kerala National Games
Role of equipment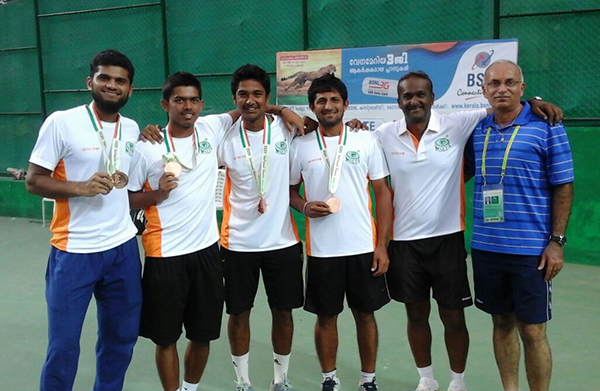 "I felt that the regular use of Swiss Ball, Bosu and Therabands helped me stay fit and reduced injuries." Although he rues the fact that all these came much later in his career and had this equipment been implemented earlier, say around age 14, it would have made a huge difference to his fitness and therefore, performance.
Role of technology
Technology played a vital role in Akash's progress. Especially the videos where he could watch different patterns of play, the movement to different position on a tennis court and so forth.
Although, he has one gripe; "I wish I had access to tennis-specific fitness videos in India. That would've helped my progression with solidarity."
India as a sports superpower
"I am sure that we can have a sporting culture in our country and compete with the best in the world, as I seen enormous talent in our kids today. For that, we need to have schools serious about sport."
He feels that schools are where children build their basic overall sporting skills, only to be further aided by academies and special coaches.
India is growing, he says, and the foundations have to be laid at the grass-root level. Which is why we need trained coaches first.
He further adds that it is important that till the age of 12, children should be allowed to play multiple sports, which will give them a strong base. He pleads to parents to support their children unconditionally when it comes to playing sport. Either they are over-involved and push their children beyond limits or they discourage children from taking part in tournaments.
"I feel that educating parents and having on par academies and well-trained coaches can lead India to be a great sporting nation," he concludes.