Career Over Passion – Journey of KL Rahul | Best Cricket Academies In Mumbai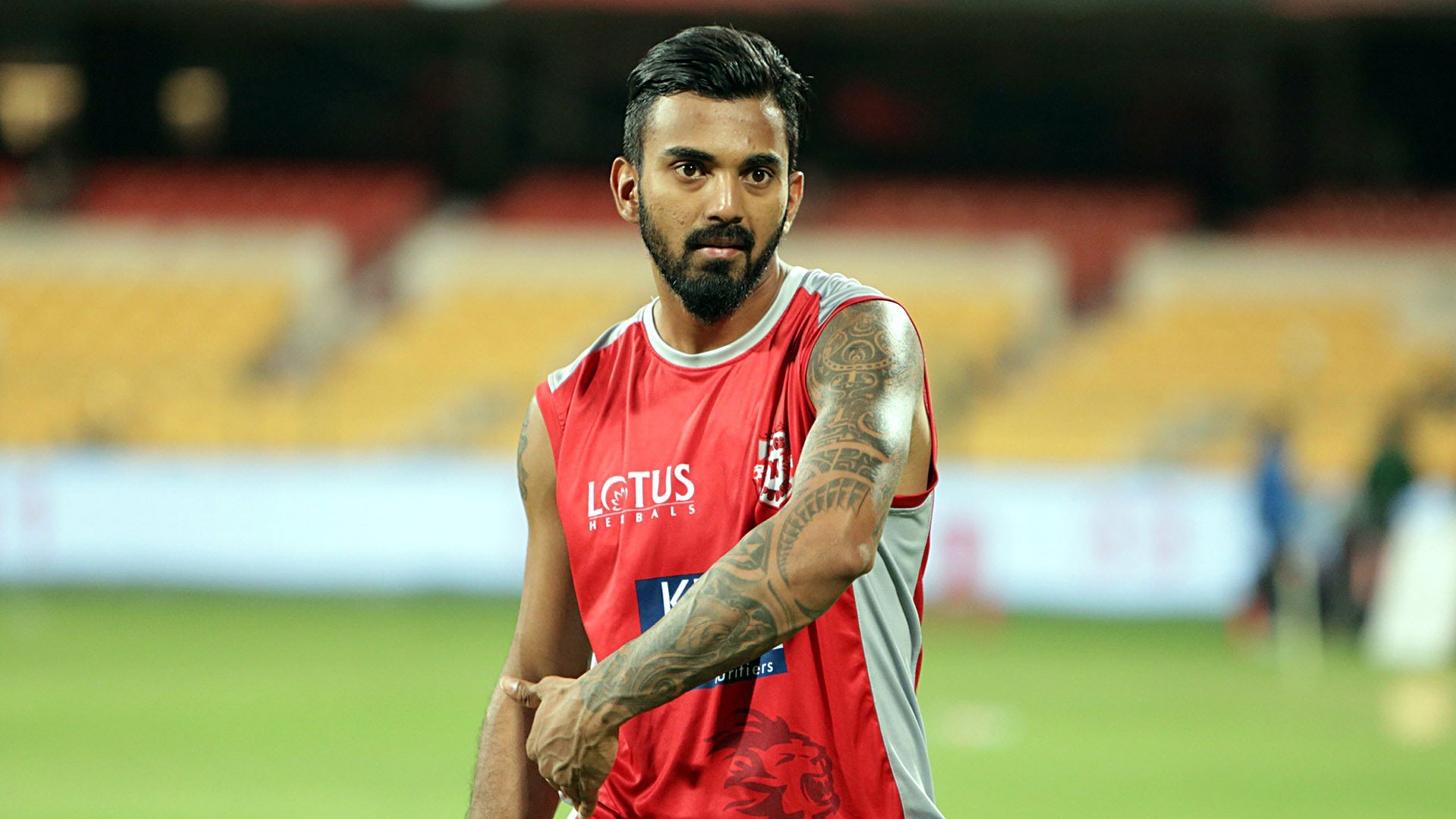 Born in a middle class Mangalorean family at the age of 11, started his cricket training at St. Aloysius College Centenary Grounds in Bangalore. While he was under 14 he used to play for  the state of Karnataka in U- 14 as well as the U-16 team.
Why are coaches important?
Starting cricket training from the age of 11 meant, Rahul spent more time with his coaches rather than his parents. In fact, they were like his second parents; teaching him life skills and how to handle himself on and off the field, besides teaching him cricket. 
The topmost names here are of Samuel Jayaraj and Devdas Nair, who coached him in Mangalore, from where Rahul's journey began. Later, during his numerous training camps; U-14, U-16, Ranji, NCA etc., Rahul must've interacted with at least 50 top class coaches. "They each brought something unique to my game and my life," he says. 
When a child starts a sport at a very young age, their first coaches leave a long lasting impression on the young mind. Everything the young athlete then achieves and acquires is due to this first coach. Make your child's first coach the best ever! Choose one from here



Academies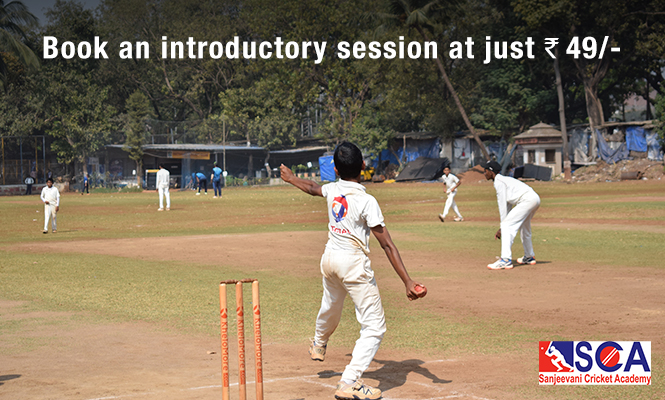 Sanjeevani Cricket Academy was started with the objective of helping local cricketer's by providing them with the best cricketing facilities, but within no time this academy has become a hub for upcoming cricketers from all over Mumbai and beyond. The primary reasons behind this are the untiring efforts and innovative ideas of the SCA team. Today, we can proudly say that we have the most qualified coaches in our academy. They use unique training methods and coaching techniques to nurture these cricketers.
Location: Colgate Ground, Kherwadi, Bandra East, Mumbai (Maharashtra)
Fees: Rs. 17,000/- for 8 months
Age: 6-17 years old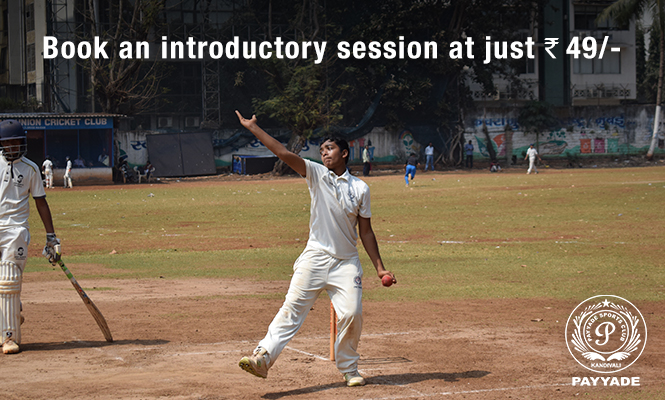 Payyade Sports Club has been a reputed Cricket Coaching Academy in Mumbai since 2003. It has an excellent ground with well-planned infrastructure and facilities. Highly qualified coaches are present on the ground during the training. Players graduate with enhanced skills and are given opportunities to play at various levels. Their aim is to ensure that all players who are enrolled in the academy have ample opportunities to train and improve their skills. The academy is led by two head coaches Mr. Raghuvir Singh Jhala & Mr. Suresh Shetty. Mr. Raghuvir Singh Jhala is a Level B Qualified Coach & has coached the Services Ranji Trophy Team for nearly 15 years. Mr. Suresh Shetty represented Mumbai in the Ranji Trophy from 1982 – 1984.
Location: Near Swami Vivekanand School, Opp. Country Club, Parekh Nagar, Mumbai – 400067 (Maharashtra)
Fees: Rs. 15,000/- for 7 months
Age: 7-18 years
Don Bosco Cricket Academy is highly recommended for young boys and girls who want to start their cricket coaching. It continues to be one of the best cricket academies in Mumbai. We have won the Champions of Matunga Gujarati Seva Mandal for the past 3 years, we were the winners of U-17 DSO Mumbai City also we were the semi-finalists for U-16 Elite Group in Harris Shield and much more.
Location: Don Bosco School, Nathalal Parekh Marg, Matunga, Mumbai – 400019 (Maharashtra)
Fees: Rs. 1500/- to Rs. 2000/- for 1 month
Age: 7-18 years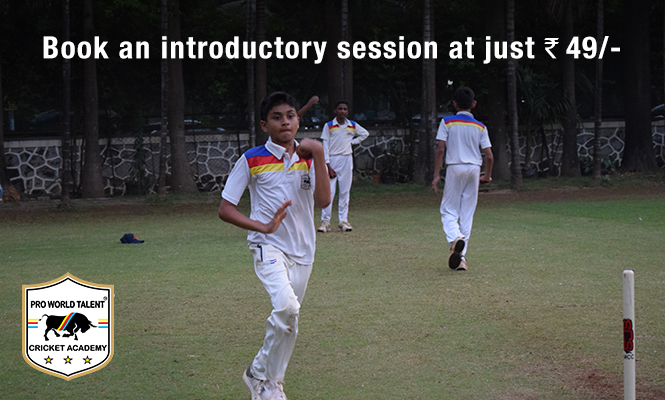 Kids at Pro World Talent Cricket Academy are trained by young coaches Mr. Nishit Shetty and Mr. Siddharth Hazare, with whom your kids have a great future ahead of them. Nishit also represented Mumbai in the Ranji Trophy and was one of the most promising left-handed batsmen of his time. Siddharth Hazare is the son of ex-Mumbai wicket keeper Sharad Hazare and is now delivering great results for the young cricketers. The academy focuses on nurturing cricket talents to make them successful cricketers.
Location: Prabhodhankar Thackeray Krida Sankul, Vile Parle East, Mumbai (Maharashtra)
Fees: Rs. 9000/- to Rs. 11000/- for 2 months
Age: 7-18 years
Achievers Cricket Academy is a cricket clinic which is open for cricket coaching for all age groups. Students not only learn to play cricket here but also are educated with the basics of cricket. Established in the year 2014, Achievers Academy consists of well-known and qualified coaches who provide directions and opportunity to one and all. We at Achievers aim at improving the level of cricket of our players and also improving the skills and fitness. Making the players enjoy the game to the fullest is the prime motive.
Location: CRWA Ground (Joggers Park), Near Subramania Samaj Temple, Chhedanagar, Chembur, Mumbai – 400089 (Maharashtra)
Fees: Rs. 7200/- for 5 months
Age: 6-18 years
Why are studies important?
When it comes to passion over career, K L Rahul hit the jackpot. Somehow, he managed to make a career out of something he is passionate about – cricket! While, not everyone can be as fortunate, it is important to not lose sight of either. "My parents are academicians and studies have always held the most important place in our house," he informs, "yet, when I showed signs of wanting to play cricket, I was allowed after a strict warning of not letting my grades slip." That, according to Rahul, was also a motivation to keep his game good while keeping his grades up. His passion for the game helped him keep his grades from slipping. And his good grades gave him the confidence to keep playing well! Eventually, he had to choose between academics and sports; and we know what he chose! 
"Studies are important because sports as a career is extremely unpredictive," he says, "anything can go wrong – an injury, someone else's better form – and you could be out. A good back up plan is always a great idea!"
There are plenty of options that sports have produced in today's era
a. From the Analytics to the review performance and the consumer goods the sports industry is as huge $19.7bn in India. Read our article to know some great career options in sports


Profile:
His academic career…
School: NITK English Medium School, Surathkal
College: Sri Bhagawan Mahaveer Jain College, Bengaluru
Educational Qualification: Bachelor of Commerce
What was the turning point?
When he scored 185 and 130 for south zone in 2014-2015 Duleep Trophy against Central Zone in Delhi, after which he was included in test series against Australia 
ODI Ranking: 51,  Test Ranking: 51,  T20 ranking: 2
First test series: batted at number six -made three runs in the first innings; in the second innings, he played at number 3 and made 1 run but retained his place for the next test at Sydney where he opened the innings with Murali Vijay and made 110 runs, his maiden international hundred.
"Not the test I expected. I was very pleased by the way I batted and with the end result" said KL Rahul in the post-match conference.
First ODI: India's tour of Zimbabwe
11th June 2016, Scored 100*  in 115 balls
IPL Career
Lokesh Rahul started his Indian Premier League (IPL) career for Royal Challengers Bangalore (RCB) as a wicketkeeper in 2013. In 2014, Sunrisers Hyderabad (SRH) bought him for Rs 1 crore at the player auction. Then he again returned to RCB in 2016, and he scored 397 runs at an average of 44.11. He missed the 2017 season due to a shoulder injury. In the IPL 2018 players auction, Kings XI Punjab bagged him for a whopping Rs 11 crore. He started the season with a bang, smashing Sunil Narine's record for the fastest IPL fifty in 14 balls by taking one ball fewer to reach his 50. Overall, in 67 matches, he has scored 1,977 runs at an average of 42.06 and a strike rate of 138.15, with 16 fifties and a century, his highest score in 100 not out.
He has been representing India since 2014
Batting Career Summary
| | | | | | | | | | | | | | |
| --- | --- | --- | --- | --- | --- | --- | --- | --- | --- | --- | --- | --- | --- |
| | M | Inn | NO | Runs | HS | Avg | BF | SR | 100 | 200 | 50 | 4s | 6s |
| Test | 36 | 60 | 2 | 2006 | 199 | 34.59 | 3553 | 56.46 | 5 | 0 | 11 | 237 | 14 |
| ODI | 30 | 29 | 5 | 1123 | 111 | 46.79 | 1302 | 86.25 | 3 | 0 | 7 | 89 | 23 |
| T20I | 41 | 38 | 6 | 1461 | 110 | 45.66 | 1000 | 146.1 | 2 | 0 | 11 | 129 | 61 |
| IPL | 67 | 58 | 11 | 1977 | 100 | 42.06 | 1431 | 138.16 | 1 | 0 | 16 | 176 | 81 |