What Ajinkya Rahane Teaches Us About Life.
We live in a world where our success is defined mostly by how people perceive us and how we are slaves to what people think of us. While the world is full of self-help books and YouTube is full of philosophers telling us otherwise, there are lessons to be learned and comfort to be sought from elite athletes. Ajinkya Rahane is as elite an athlete as there is. Written off, down and out as the world would see it, Rahane stayed true to what he believed is the CODE.
The Code is the process of leading a Gold Standard athlete life. The focus is entirely on the process and NOT the outcome. How can one keep improving incrementally day by day, hour by hour in a way that the entire exercise becomes bulletproof. Separating effort from the outcome is how elite athletes live their lives, plan their training, and purpose their calendars.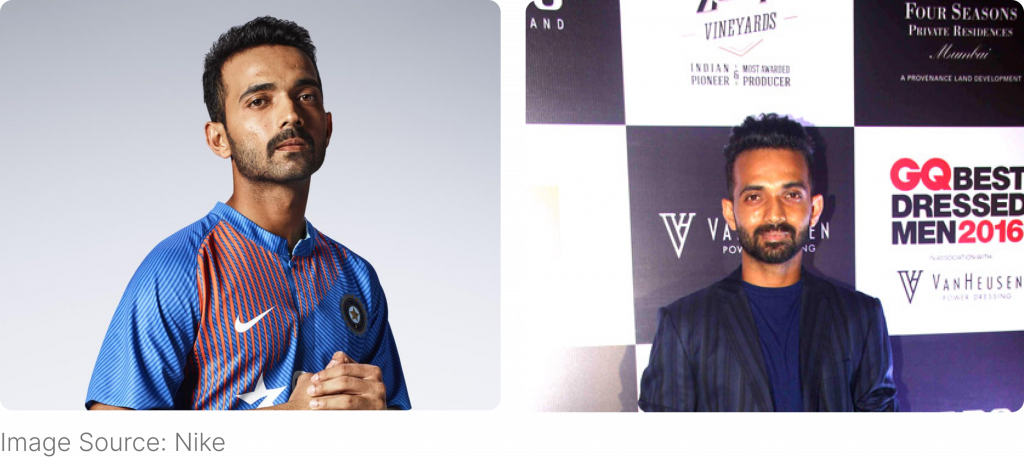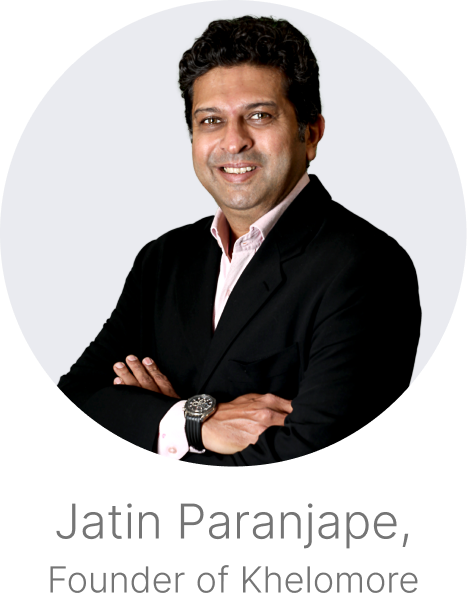 " I have watched Rahane closely for the last 15 years. When I was Nike's Sports Marketing Head in India, I had ZERO hesitation in bringing this young athlete into Nike's family. By the way, he is still a NIKE athlete, and that is another facet of his character of staying true to what his heart says, and not moving to rival brands for a few more bucks. I have watched with delight when Ajinkya has done well – The century at Lords, the 96 at Johannesburg, the centuries in each innings against South Africa on a devil of a pitch, are all innings that gave his teammates and the cricket-loving goose bumps and ones they will never ever forget. He revels under pressure. Who can forget that Rahane led India to their most memorable series triumph against Australia? It was Ajinkya who came out and scored an attacking hundred after the debacle in Adelaide.
I have watched (as a Rahane fan) how he led Mumbai to a semi-successful first class season, but never scored the runs that I expected him to score. I wondered, here is a guy who has scored runs against the very best, but how can he not score heaps of runs against Indian domestic attacks? When I dwell on this, another character trait emerges – PATIENCE – It is the one trait that stands above all others that we need to possess. Every day is not a Sunday and Cricket as a game is the toughest mistress of all. Ajinkya swallowed this lack of success at the domestic game and kept working – day after day. He kept following a prescribed process day to day. And held firm. Unfailingly.
When CSK picked him for this IPL, it almost seemed like a favour was being done. But MS Dhoni knew that this gem was going to fire, that this guy had something left in the tank. Dhoni knew Rahane's work ethic. He knew that here was an individual who would not sacrifice any of the gold standard preparation that is needed to succeed. In short, Dhoni knew "iska time ayega phirse". One never knows, Rahane could be next in line for the CSK Captaincy too after Thala retires. Now he has been picked for the all-important WTC final.
Australia will be worried about him being in the team. They know that here is a guy they cannot intimidate. If they try to rattle him with short-pitched stuff, he will send them fetching the ball from the square boundaries. They know that Rahane will be unafraid. We should imbibe this trait of quiet and unspoken unafraid-ness in our lives too. "At the end of the day, cricket is life".