Strengthen your body, mind and your game!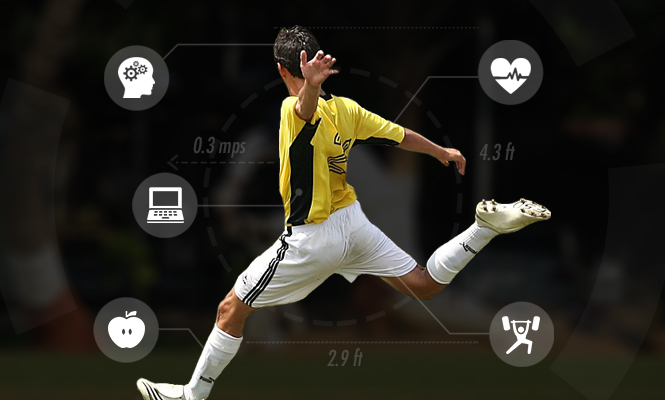 While playing sports has its own multiple benefits, physical health and otherwise, it also comes with it's set of challenges.
Nutrition is a big aspect; of course, but so is injury prevention, fitness (yes, besides playing the sport) and mental well-being.
FILE – In this May 13, 2007 file photo, boys participate in 100 meter race during two-day World Athletics Day meet in Bangalore, India. An analysis of studies on 250 million children around the world finds they don't run as fast or as far as their parents did when they were young. Research featured at the American Heart Association's annual conference on Tuesday, Nov. 19, 2013, showed that on average, children 9 to 17 take 90 seconds longer to run a mile than their counterparts did 30 years ago. (AP Photo/Aijaz Rahi, File)
Imagine an athlete not being able to participate because of an injury.. something that could be prevented with regular warm up and fitness training. Imagine an athlete not performing their best because of some minute tension at home.
TERESOPOLIS, BRAZIL – MAY 26: Handout picture released by the Brazilian Football Confederation, showing Brazilian national football team player Dante, undergoing a medical check-up, at the squad's Granja Comary training complex, in Teresopolis, 90 km from downtown Rio de Janeiro, on May 26, 2014 in Teresopolis, Brazil. (Photo by Rafael Ribeiro/CBF via Getty Images).
These things may seem minor for many of us, but for an athlete, they tend to make or break their game. And then their career.
Sports has various risks to a sportsperson's body along with the many positive effects. Sports physiotherapy is the most significant in minimizing the risk of injury during an athlete's career.
Sports people are known to be highly competitive. Hence, many time they tend to be a tad bit obsessive and aggressive..on and off field. These character traits, combined with high competition pressure, athletes, many a times, lose focus on field, choke at key moments or have difficulties communicating with teammates. Sometimes, recovering from injuries takes a mental toll on the athletes and a trained sports psychologist can help them get their game back.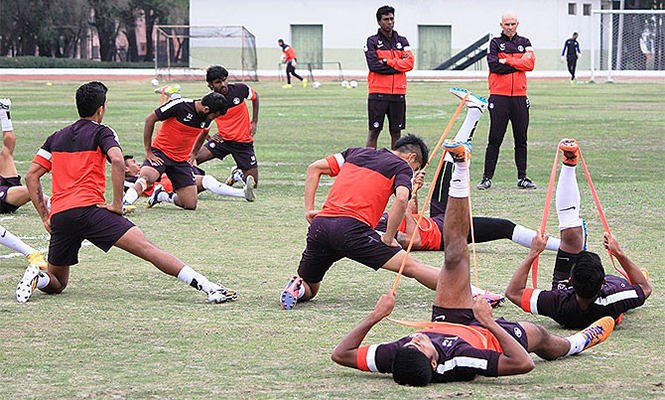 Fitness is another key factor in an athlete's life. To keep up with their game, to build a long-lasting energy, to avoid wear and tear of certain muscles, an athlete needs to be extremely fit. And every sport demands a different type and different level of fitness.
Keeping the importance of sports science in mind, KheloMore has organized a workshop for young athletes with leading Sports Psychologists, Physiotherapists and Fitness Trainers who are specifically coming to speak to young athletes and answer any of their questions.
To avail of the workshop, book a coach or an academy near you and attend the workshop free of cost.
Alternately, pay Rs. 2000/- on the website and attend the workshop.
This workshop is open for athlete plus one.