Harris Shield first step into cricket by Jatin Paranjape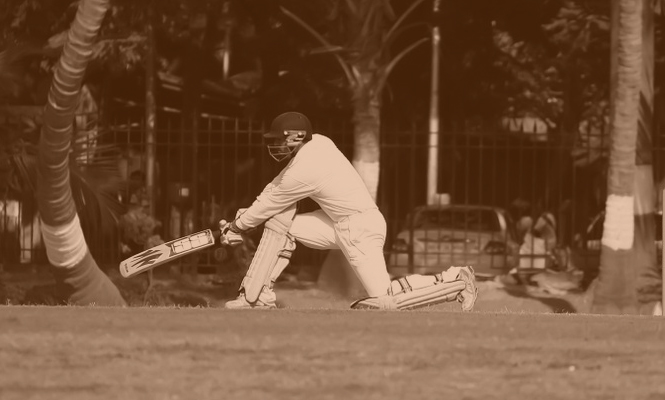 Come November, and the air in Mumbai's junior Cricket scene is rampant with excitement for the eagerly awaited Harris Shield to commence! More than 140 schools participate in this, Under-16 tournament, which has produced in excess of 60 international players! 
I remember my first Harris Shield match with fondness as well as a little bit of embarrassment!! I was plucked out of tennis ball cricket by our school's cricket coach, Mr Kumar Tamhane, and asked to report for the game at Azad Maidan on the RBI plot. I had barely played any leather ball cricket and here I was, all of 11 years, playing with the "big boys".  Don Bosco wasn't really a "Cricket' School as such, it was more famous for its strong Hockey and Football teams. We did have one big name from the past though — Ravi Shastri — who'd led the school to its only Harris Shield final victory. So there was a proud history to resurrect! What many readers would also be pleasantly surprised to know is that actor Akshay Kumar (Rajeev Bhatia) also played for Don Bosco Team as a tearway fast bowler !!! I remember facing him in the nets. 
I went to the ground in a black and yellow taxi carrying the team kit; which essentially was a big canvas holdall with a few pairs of batting pads and gloves, and a few bats as well, most of which had left their best days long behind them. We were supposed to play at the Azad Maidan, which along with the Cross Maidan, are two big cradles of grassroots cricket for Mumbai. It would be commonly agreed that the Cross Maidan has the better surfaces than the Azad Maidan, which I have never been able to comprehend entirely. Anyway, the game was at the RBI plot (both maidans lease out plots – basically pitches with a small circumference of ground attached to it — to corporates and clubs) which is right next to the more famous Sassanian plot, where, a few years later, was the exalted pace that saw the world breaking partnership between Sachin Tendulkar and Vinod Kambli. 
So here I was, a babe in the woods, in between a sea of pitches, trying to locate my team's, and then another arduous task to locate the team tent…which I eventually did and placed my small  Air India office bag with my gloves, an abdomen guard, a pair of shoes, a cap and a small lunch box that my mother had packed for me, alongside my first ever team members'. I had my brand new "County" bat with me as well, and I remember being very careful to not let it out of my sight throughout that day. I had insisted on County as GR Vishwanath used it and he was a big hero of mine. I used to love watching how he would back cut the big West Indian fast bowlers, and pull them with one foot off the ground. So County it was for me !! 
Our captain was Jatin Thakkar, a stylish right-handed middle order batsman, who, for some reason did not quite make it after school's cricket; but I remember being impressed by his stance and timing.. He, along with Jaideep Pal, were the two pillars of the Don Bosco Team. Jaideep Pal went on to play for many years in the Times Shield as a wicketkeeper. I remember both of them being very welcoming to me and telling me to be relaxed but alert while I was on the ground. I was told I will bat at Number 6, which for some reason annoyed me a little bit as I was keen on going higher up and diving straight into the action. I did not have to wait long though, as we were soon stuttering at 30 for 4 and I was in!! I remember taking guard and the umpire telling me to keep my bat straight. The pitch that looked pretty long from the dressing room, suddenly felt ridiculously small to me, and the big fast bowler at the top of his run up only added to my apprehension !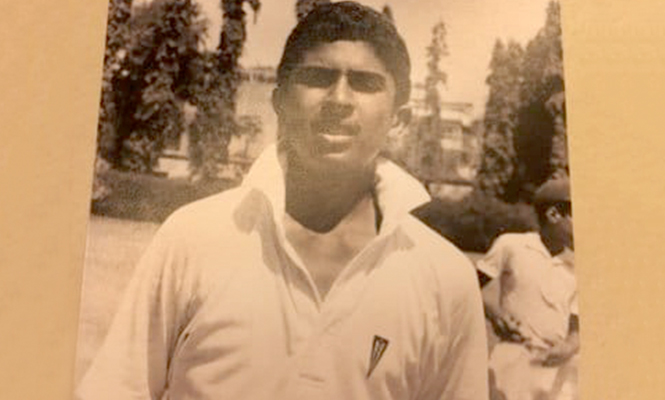 I remember playing the first ball amidst a huge gush of wind from the off to the on side, and for a second I thought I should pull away. Yet, I managed to negotiate the first few balls safely, and soon, the sound of the ball on my brand new County bat began to please me no end; and there, I was hooked on to the game!!!! Even at times much later in my career, a certain shot from your blade makes such a sweet ping, that youre left dreaming about that sound for the next few balls, and you have to pull yourself together again to make sure you're focusing on the next ball, and are not in la la land. 
I scored 6, and then for some strange reason decided that I was playing far too slowly and needed to get on with it, hence, stepping out to the fast bowler, driving him forcefully (without much timing) to mid on, and shot off to take the single. The bowler moved towards the ball in his follow through and partly obstructed me unknowingly. I decided that the run was still on and then ran at an angle to complete the run hence increasing the distance between the non strikers crease and me. I was woefully short of my ground, and on my way back to the pavilion was greeted by a stone cold silent tent. At lunchtime, the umpire came up and asked me why I did not run from the other side of the bowler, which would have enabled me to complete the run easily. I was quite embarrassed, but luckily we won the game, and all was forgiven. I was then pulled aside by the coach and told that I had a basic gift for this game, and if I was prepared to work hard, I could have a future. But he also said that I should have played longer as the team would have benefitted, and we could have been in a stronger position. Those words never ever left me, and from there on, "the Team" was the only lens at which I looked at any match, big or small. 
It was a day of learning, and that learning never stopped on each and every day that I was lucky enough to step on to the field to play this beautiful game. All thanks to my first Harris Shield game!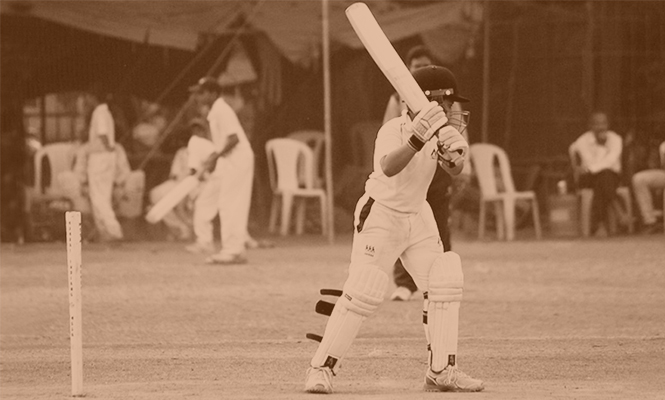 KheloMore is back with the 2019-20 Harris Shield Semi Final Live Scoring and Player Interviews. Check out this link for an update on the score: http://bit.ly/HarrisShield-KheloMore
Stay Tuned for the Captain Interviews of all the Semi Finalist!