Day 3 of India – England series.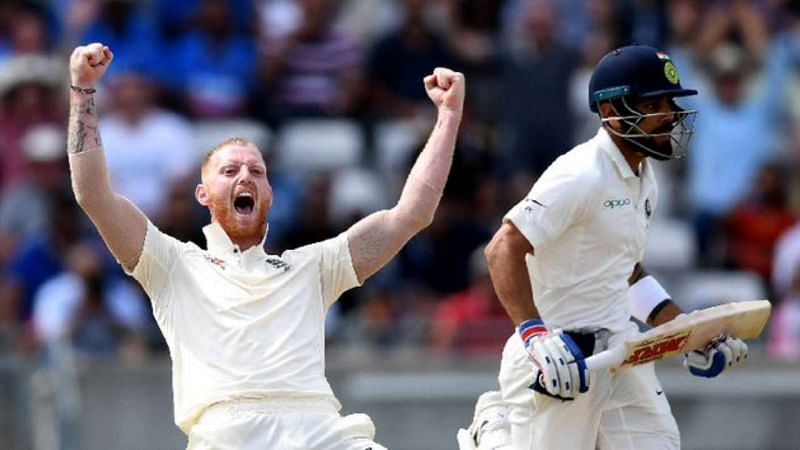 I had mentioned that Days 1 and 2 will be the best batting days in this test match. Day 3 saw the ball gripping the surface and Dom Bess using this help optimally.
India started off in the face of some torrid pace and hostility from Archer, who cleaned up Rohit Sharma early. Gill looked superb till he fell to a soft dismissal. Archer claimed him as well.
Bess was introduced soon into the attack and looked threatening straightway, he snapped Kohli up at short leg and then Rahane fell to a terrific one handed grab from Root.
While Bess bowled well and picked up 4 wickets, the only ball deserving of a wicket was the one that got Kohli. Pujara, Rahane and Pant fell to false strokes. But then when you pick 4 out of the top 6, you have to say "well done Dom Bess". He is still very much a young spinner making his way into the game but he has been improving with each outing and that has been remarkable.
Pant played another fantastic knock, but fell to his own over exuberance. Before that ball, he had patted back two rank half volleys from Bess, and I got the feeling that he knew Bess was tiring and hence was trying to be shrewd about the the next 30 to 45 minutes of the game wherein he and Sundar could have added 25 to 30 runs more. But it was not to be. He stepped out pre-determinedly to the next ball as if he was upset with the earlier two half volleys not being scored off, and paid the ultimate price.
I thought Joe Root should have bowled himself more today. Bess would have got a break and I feel Root could have got some purchase from this Chepauk wicket.
India is up against it in this India – England series. They will have to bat for 2 more days to save this game unless they somehow manage to avoid the follow on, which I feel is a bit of an uphill ask.