Top 6 venues in Bangalore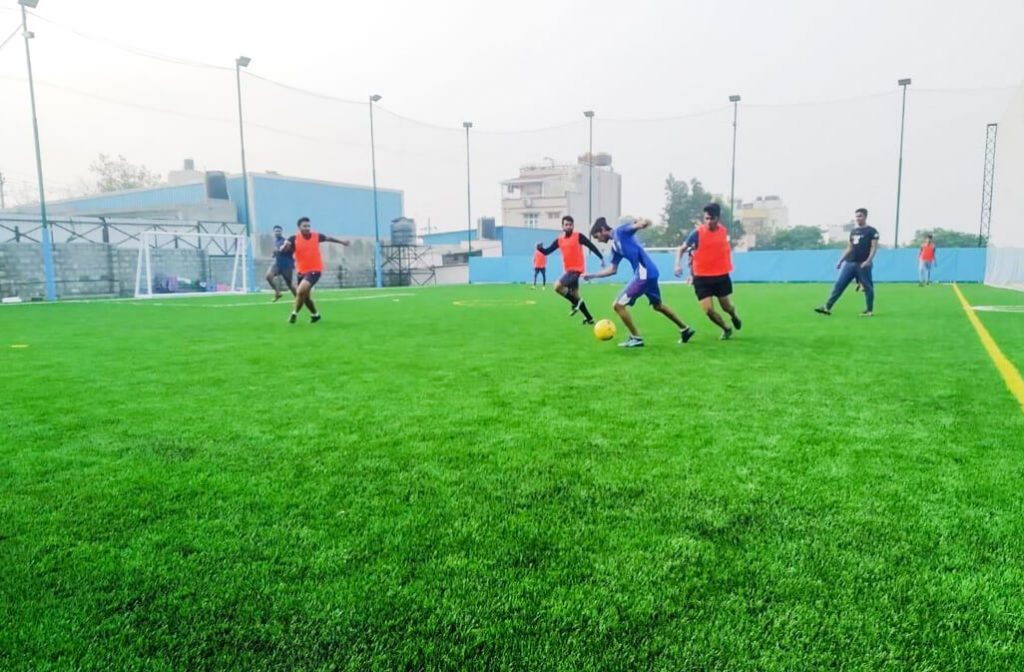 Isn't it better when you can find all the turfs for all sports on one platform? Otherwise, where would you search for venues, where you can enjoy your weekends and vent out on tiring workdays. Keeping in mind the workweek schedule, KheloMore has compiled a list of top 6 venues in Bangalore where you can book a relaxing session through Khelomore
Founded in 2016, the Matchday venue, located in New Bel Rd., Bangalore is one of the top venues in Bangalore. Apart from football and cricket fields, the turf is well known for its coaching. It is a one-stop destination for all enthusiasts. Over the years the venue has established a firm foot in the industry. Besides giving the finest product and service, the establishment believes in giving utmost customer satisfaction which has helped them to garner a large customer base. This base continues to grow daily. The location of this venue is also very accessible, it is an effortless task to reach this venue. So why wait to book?
If you are looking for a good facility and staff, Rush arena is the go-to place. This turf is open 24X7 and the booking is just one click away with khelomore. Additionally, this turf is economical so why not head out and kick some good shots
Tiger 5 is a turf with a value for money! A venue where you spend your leisure time while maintaining your fitness. Courteous staff and prompt servicing make the time more enjoyable. You can book your slots at any time since the venue operates 24 hours.
Dribble Arena, is a place where customer satisfaction and quality of the product is the most important virtue. Each facility is well maintained, vetted, and monitored to ensure the customer is having the best experience, despite spacing issues. The staff try and make sure that when the customer leaves the venue they come back again.
Head out to Dribble Arena, Bangalore to experience rooftop play.
Golden Leg venue offers one of the best recreational facilities for a playful game. The venue is well maintained and the facilities provided justify the pricing. The venue employs individuals who are dedicated to serve the customer and help them to enjoy to the fullest. To encounter some good service and game head out to this venue.
In the third-largest city of India, Play Arena is a place where you can avail multiple facilities at one spot. The venue is based at a convenient spot and you can reach there either through public or private transportation. Serving the needs of all Play Arena is an amazing place to relish the time. So come along with your friends and family to spend exciting moments.
Active customer –Maaz, a regular customer at Play Arena feels that the service provided is finest here and the pricing for it apt. However, he agrees that there is no specific edge given even to a regular and the pricing remains the same for all.  
Also to remember everyone needs to vacate the venue as soon as their slot time ends and no extra shots will be entertained. All in all a fine turf to visit for a quick game. 
You can book for all these venues through the KheloMore app or website and avail did amazing discounts.