Tokyo Olympics 2021 – Live telecast, Opening Ceremony and Full Schdule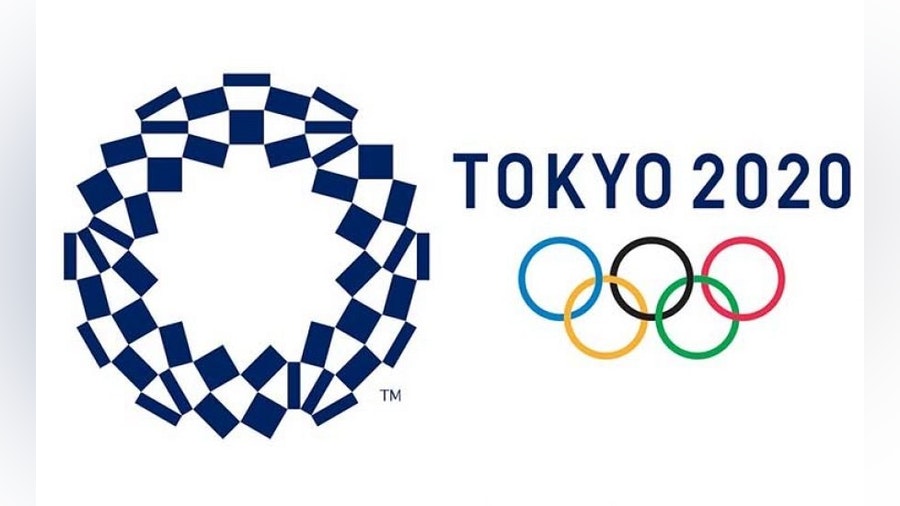 Tokyo Oylmpics is scheduled to begin on July 23, 2021 after a year-long delay due to the deadly Covid-19 pandemic. The opening ceremony of Tokyo Olympics 2021 will take place at newly-built National Stadium in the Japanese capital, Tokyo on July 23,2021. While the closing ceremony will be held on August 8, 2021 at the same venue. This is the first time that the Olympic Games have been postponed and rescheduled.
Despite the event being rescheduled for 2021, the event has retained the Tokyo 2020 name for marketing and branding purposes.
Oylmpics 2021 will see the introduction of new competitions. Which are 3×3 basketball, freestyle BMX, and Madison cycling, as well as further mixed events. The Game will see karate, sport climbing, surfing, and skateboarding make their Olympic debuts. As well as the return of baseball and softball for the first time since 2008.
A total of estimated 11,000 athletes from around 206 countries accross globe are expected to participate in 33 sports category in Tokyo Olympics 2021.
India will be sending a large contingent for Olympics but with a reduced number of officials to be in line with the Covid-19 protocols.
In he inevitable times like Covid-19, no fans will be allowed at the event. It will be purely an TV event.
Tokyo Olympics Mascot
The mascot of Tokyo Olympics 2020 is named as Miratoiwa. The idea of mascots was first introduced at the Grenoble Winter Olympics in 1968. However, the idead officially made the cut at 1972 Summer Olympics in Munich. The mascots brings in a lot of revenue to finance the Olympic Games through licensing and merchandising.
How to watch live telecast of Tokyo Olympics 2021 in India?
Sony Sports Network in India, has won the rights for live broadcast of Tokyo Olympics. Sony TEN 1 HD/SD, Sony TEN 2 HD/SD will live broadcast the Tokyo 2020 Summer Olympics with English Commentary. Whereas, the Hindi Commentary will be available on Sony TEN 3 HD/SD.
Will Doordarshan live telecast Olympic event in India?
Doordarshan will live telecast the Tokyo Olympics 2021 on terrestrial network and Direct-to-Home platform as this is a sporting event of national importance.
What will be the start time for Tokyo Olympics Opening ceremony?
The opening ceremony for Tokyo 2020 will start from 8 pm local time / 4:30 pm Indian Standard Time.
Tokyo Olympics 2021 full schedule
Sport
Discilpline
Dates
Aquatics
Swimming
July 24 (Saturday) – August 1 (Sunday)
Diving
July 25 (Sunday) – July 28 (Wednesday), July 30 (Friday) – August 7 (Saturday)
Artistic Swimming
August 2 (Monday) – August 4 (Wednesday), August 6 (Friday) – August 7 (Saturday)
Water Polo
July 24 (Saturday) – August 8 (Sunday)
Marathon Swimming
August 4 (Wednesday) – August 5 (Thursday)
Archery
.
July 23 (Friday) – Julyt 31 (Saturday)
Athletics
Track & Field / Marathon
July 30 (Friday) – August 8 (Sunday)
Race Walk
July 30 (Friday), August 6 (Friday) – August 7 (Saturday)
Badminton
.
July 24 (Saturday) – August 2 (Monday)
Baseball/Softball
Baseball
July 28 (Wednesday) – August 5 (Thursday), August 7 (Saturday)
Softball
July 21 (Wednesday) – July 22 (Tuesday), July 24 (Saturday) – July 27 (Tuesday)
Basketball
3×3 Basketball
July 24 (Saturday) – July 28 (Wednesday)
Basketball
July 25 (Sunday) – August 8 (Sunday)
Boxing
.
July 24 (Saturday) – August 1 (Sunday), August 3 (Tuesday) – August 8 (Sunday)
Canoe
Slalom
July 25 (Sunday) – July 30 (Friday)
Sprint
August 2 (Monday) – August 7 (Saturday)
Cycling
BMX Freestyle
July 31 (Saturday) – August 1 (Sunday)
BMX Racing
July 29 (Thursday) – July 30 (Friday)
Mountain Bike
July 26 (Monday) – July 29 (Tuesday)
Road
July 26 (Saturday) – July 25 (Sunday), July 28 (Wednesday)
Track
August 2 (Monday) – August 8 (Sunday)
Equestrian
Dressage
July 24 (Saturday) – July 25 (Sunday), July 27 (Tuesday) – July 28 (Wednesday)
Eventing
July 30 (Friday) – August 2 (Monday)
Jumping
August 3 (Tuesday) August 6 (Wednesday), August 7 (Friday) – August 7 (Saturday)
Fencing
.
July 24 (Saturday) – August 1 (Sunday)
Football
.
July 21 (Wednesday) – July 22 (Thursday), July 24 (Saturday) – July 25 (Sunday), July 27 (Tuesday) – July 28 (Wednesday), July 30 (Friday) – July 31 (Saturday), August 2 (Monday) – August 3 (Tuesday), August 5 (Thursday) – August 7 (Saturday)
Golf
July 29 (Thursday) – August 1 (Sunday), August 4 (Wednesday) – August 7 (Saturday)
Gymnastics
Artistic
July 24 (Saturday) – July 29 (Thursday), August 1 (Sunday) – August 3 (Tuesday)
Rhythmic
August 6 (Friday) – August 8 (Sunday)
Trampoline
July 30 (Friday) – July 31 (Saturday)
Handball
.
July 24 (Saturday) – August 8 (Sunday)
Hockey
.
July 24 (Saturday) – August 6 (Friday)
Judo
.
July 24 (Saturday) – July 31 (Saturday)
Karate
Kata, Kumite
August 5 (Thursday)- August 7 (Saturday)
Modern Pentathlon
.
August 5 (Thursday) – August 7 (Saturday)
Rowing
.
July 23 (Friday) – July 30 (Friday)
Rugby
.
July 26 (Monday) – July 31 (Saturday)
Sailing
.
July 25 (Sunday) – August 4 (Wednesday)
Shooting
Rifle and Pistol
July 24 (Saturday) – July 25 (Sunday), July 27 (Tuesday), July 29 (Thursday) – August 2 (Monday)
Shotgun
July 25 (Sunday) – July 26 (Monday), July 28 (Wednesday) – July 29 (Thursday), July 31 (Saturday)
Skateboarding
Park
August 4 (Wednesday) – August 5 (Thursday)
Street
July 25 (Sunday) – July 26 (Monday)
Sport Climbing
.
August 3 (Tuesday) – August 6 (Friday)
Surfing
.
July 25 (Sunday) – August 1 (Sunday)
Table Tennis
.
July 24 (Saturday) – July 30 (Friday), August 1 (Sunday) – August 6 (Friday)
Taekwondo
.
July 24 (Saturday) – July 27 (Tuesday)
Tennis
.
July 24 (Saturday) – August 1 (Sunday)
Triathlon
.
July 26 (Monday) – July 27 (Tuesday), July 31 (Saturday)
Volleyball
Beach Volleyball
July 24 (Saturday) – August 7 (Saturday)
Volleyball
July 24 (Saturday) – August 8 (Sunday)
Credits for the article – Business standard