Children's Academy on top of Swadhyay Bhavan in the finals of U14 Volleyball Finals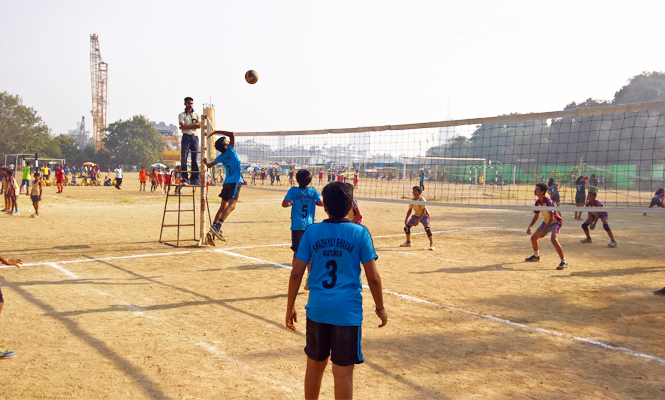 U/14 Finals,
Children's Academy Vs Swadhyay Bhavan
Venue: MSSA Castrol Sports Centre, Volleyball
It was a dominant performance on the big occasion where they saved their best for the last. Children's Academy were laid back at the start, where they gave 12 points at the start, this made Swadhyay Bhavan a bit complacent, which yield too many points seizing the 1st set with 24 -19. In the 2nd set, having being determined to came a comeback now, Children's Academy dashed all their hopes by punching some powerful serves and statistical planning to finish the 2nd set 25 – 6.