The Future of Indian Shooting: Mehuli Ghosh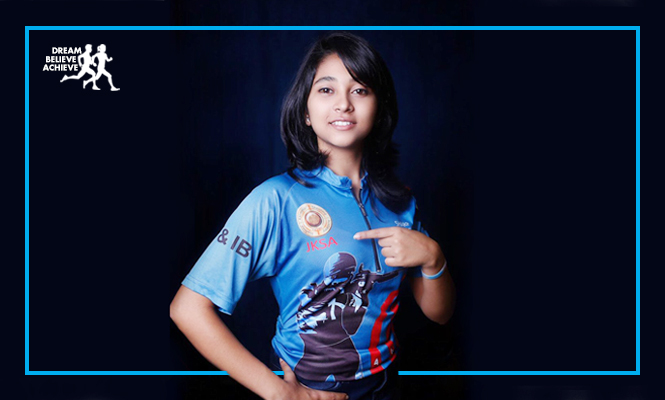 With two bronze medals at the ISSF World Cup in Guadalajara, Mexico, Mehuli Ghosh has emerged as a new star on the Indian shooting horizon. At 17, this Bengal shooter  she is a force to reckon with, in spite of an early setback in her shooting career when as a school girl she accidentally injured an onlooker.
"She went into depression and it took the help of a psychiatrist to get her back on her feet," says mother, Mithali Ghosh. Yet, the incident left her with no coach until they found Olympian Joydeep Karmakar's academy, where Mehuli enrolled herself in 2015. "She had to be worked on mentally as well as in her sport to get her back to normal," says Joydeep Karmakar.
As if that was not traumatic enough, Mehuli also had to overcome some financial hurdles; but her family stood by her. "We had to take loans to cover her many expenses; the rifles were gifted by her grandparents," informs her mother.
It was after joining Karmakar's academy in Kolkata that things started looking up for Mehuli. She came seventh in an international junior championship in Czech Republic last May. The turning point came a couple of months ago, at the national championship, where she clinched nine medals (2 gold, 7 silver). Hailing from Baidyabati, a small town about 30 kms away from Kolkata, she has been travelling four hours every day for the last three years to go to Karmakar's academy.
In her first international outing in Guadalajara, the shooter who is supported by Olympic Gold Quest, finished third in women's 10m air rifle and then paired up with Deepak Kumar in the mixed team event for her second bronze. Karmakar added that his ward has a long way to go. "The important thing for any sportsperson is consistency. Mehuli is on a double-edged sword now. She has to be more responsible and more focussed. I am happy for what she has done, but she has to work harder," he says.
Talented no doubt, Mehuli is learning what it takes to become a success. Having battled adversities early on in life, she should not be caught wanting on mental strength — an essential requisite for success in shooting.