A close contest but Atharva's calmness made him progress to the next round of boys U14 badminton tournament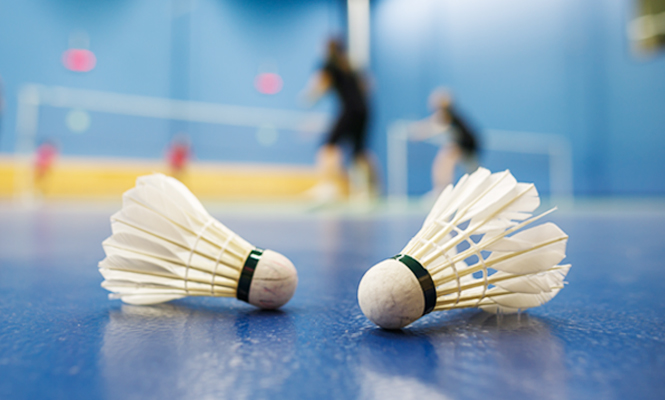 U-14 Boys
Quarterfinals
Atharva Vs Darius
The game started with Atharva starting brightly and one could notice that competitive level had gone up as every point earned was a well deserved one. With crispy backhand chops, feint drops and jaw dropping rallies, this game was designed to savour. Atharva was up to every shot by Darius and raced to 9:3. There no easy points in this kind of contest, points needed to be picked up from the ground, literally. This set was marked with Atharva's brilliance.
Set 1 : Atharva 21:9.
It looked like this set belonged to Atharva as the intentions were pretty clear in set 1.However the forced errors of which Darius became prey in first set were avoided smartly and capitalized in round 2. After a fabulous rally at 3:1 to Atharva, Darius marked great comeback to draw first at 6-6 and then at 10-10. Atharva took advantage of backhand chops and took a healthy lead at 15:11. The game was looking destined for easy 2 set win for Atharva but Darius responded brilliantly. After drawing to 17:17, he took on to win the set, 21:18, ensuring a third set is played.
Set 2: Darius 21:18.
Atharva opened scoring big and didn't look back for first 5 points. Being wary of the meltdown in the previous set, Atharva didn't leave much space to be exploited and raced to an unassailable lead of 15:5. Darius tried for another late comeback but could only muster 12 points until set and game end making Atharva the winner.
Set 3: Atharva 21:12.