Online session with Zars Sports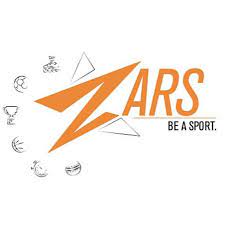 Zars Sports, established in 2018 by Nigel D'souza and Kimberly Fernandez, aim to make sports training accessible to children from an early age. Helping them step closer to their goal is Khelomore by taking their online session! Kimberly explains how the 60- minutes sessions are held online; each session is broken down into warm-up, main drills, tests and cool down.
Warm-up session- In this part of the session, the muscles are prepped up for the workout or session and helps to reduce soreness. It is also very crucial as it helps to avoid any injury.
The main session – Here, different techniques and skills are taught and explained through fun games and activities. They are also fun tested through games. 
Coold own session – It may be the most important part as it regulates blood flow. It allows for a gradual recovery of pre-exercise heart rate and blood pressure
Zars Sports offer training to kids from ages of 3 years onwards. The classes are often divided into groups depending on the age and the ability of the player. 
You can join one on one sessions or group sessions with bookings via Khelomore.com.