HDFC Fin-gage Little Master's Chess Tournament
HDFC Bank Lineage Little Master's Chess Cup, a Chess tournament, was held on 28, November 2020 in collaboration with KheloMore. This tournament was held online due to the advent of the COVID-19 pandemic. The participants of the tournament were between the ages of 8 and 16. The participants came across from various districts of Maharashtra – Pune, Satara, Sangli, Nagpur and Nasik. 
All these energetic groups of people were categorised into four groups as such — Under 8, Under 12, Under 14 and 16 — showcasing their skills and knowledge of the game. 
The winners under each age group have a thrilling story to tell about their experience, their love and passion for the game. 
Under 8 category winner:
Siddhant Salunkhe, a determined 8-year-old always had a dream to build a career in chess. This little master started taking coaching classes in chess to master his skills and techniques. He was juggling with the game and his academics alongside. He believes in old school virtues like hard work, hustle, and honesty like all his fellow winners. 
Magnus Carlsen is his inspiration and he wishes to contribute to this sport like him and become a chess grandmaster! Like the double King-pawn openings i.e. E4 he is opening his chess career with a stance. Players like him make chess younger with each passing day.
Under 12 category winner
Rajwardhan Mane's chess journey started at the age of nine. He developed an interest towards the game after being influenced by it. Gradually he fell in love with the game. What makes his experience unique is the fact that he learnt the game from his friend and through e-classes on youtube. He certainly is  a winner and an inspiration to many other enthusiasts.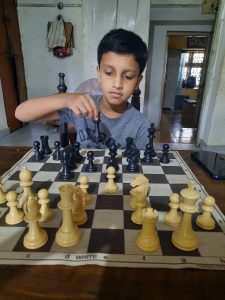 Under 14 category winner
Aseem Godbole, has meticulously been playing chess since the age of 5. Viswanathan Anand, the Indian Grandmaster is his role model andGodbole wishes to learn his techniques and skills from Anand himself! Although not sure about his future in chess we wish him all the best for his future endeavours.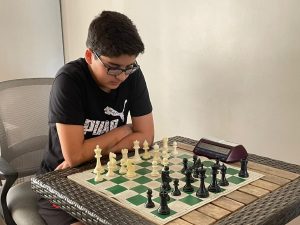 Under 16 category winner
The 16-year-old Oojasv Goswami, is a sharp chess player who discovered his fondness for the game because of his school teacher and later, his coach. Even though he loves the sport, he is pursuing it as a hobby and balancing his academics alongside. However, we hope he makes an unwavering progress in this sport despite whatever he chooses for himself.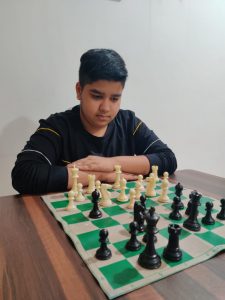 After looking at all of the winners you all must've realised that constant practise of the game can let you win! Therefore you can don't hesitate to take coaching and reaching out to khelomore to enhance your chess knowledge. It won't only help you win a lot of chess tournaments but also give you a chance to challenge yourself.