T20 series poised interestingly!
This Indian team takes a while to get used to overseas conditions. I was a bit disappointed with the quality that they came up with for the 1st 2 ODI's. But they are coming into their own now as we have seen in the last two games, especially in T20 series.
The 3rd T20 in Sydney promises to be a cracker. The Aussies love the SCG and Steve Smith loves the SCG more so.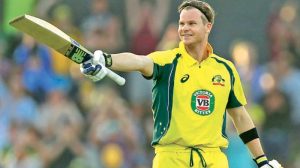 I think he has played 130 balls there for 200 runs in his last two outings. So he must be waiting to take guard. Australia will continue to miss Warner. He is that "ramrod" with which they enter games, and the first two ODI wins had his stamp on them. In movies, we have seen SWAT teams enter houses by breaking the door with the ramrod, thats what Warner is to Australia. Will be interesting to see if he can make it in time for the test series ! Also, he is a thinking cricketer who gets game situations very naturally and is a great ally to Finch in the "cricket thinking" department even though Cummins is Vice captain.
India on the other hand are doing the "Nattu dance" right now in this T20 series .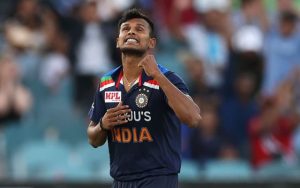 They should be careful to not get too carried away as this is Australia they are playing, and the series can easily swing the other way. Sydney has also not been a happy hunting ground for India. India have a forced change with Jadeja not being available No prizes for who will replace him, yes its Chahal. As much as he was off color in the ODI's, he seems to have rediscovered the secret sauce to his bowling, which is the "speed" at which he delivers each and every ball. Each ball has subtle changes in speed, he delays or hastens the release of the ball as he wants. This is possible as he has a great wrist position while letting go of the ball.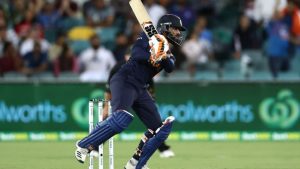 India will also ponder over another change – Iyer for Pandey. I think if they have pitched their tent with Pandey, they might as well stick to it. I would have played Iyer in the first game too, BTW. Bumrah will also be back for Shami, who has looked listless on this tour. That zing is missing. Boom will be dying to get onto the pitch. India need an inform Bumrah now more than ever to win T20 series .
A big controversy has broken out with the concoussion substitute and there have been refrences made suggesting that India have been unsportsmanlike Howver, as you can see from the rules below, India were not in the wrong. Whether Chahal should have been allowed as a like for like substitute should be the real discussion and not India being unfair about the use of the consussion rule