Way to keep your child occupied this summer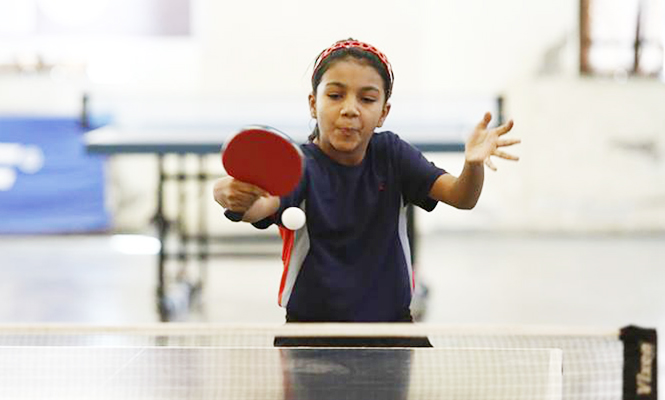 Summer holidays – a time really, really enjoyed by the kids and really dreaded by the moms! The one question foremost on every mother's mind is –how do I keep my bundle of energy constructively occupied this summer? When it comes to the constructive, KheloMore has immense, sporty options for your kid.
Here's a list of academies that have summer camps this year/ that have offers/ that have special workshops.
1. P3 Table Tennis Academy:  The team at P3 Sports has undertaken the challenge of developing fitness and wellness among different age groups through a well- structured coaching programme. This is an interesting place to enrol your child for the summer this year.
2. Joga Bonito: Farhad Dhunjisha, the coach at this academy, is a veteran at organising Football summer camps for children.
Centrally located, in the lush Parsi Colony, Dadar East, this academy is easily accessible through Ambedkar road, and boasts of a large football ground to accommodate a large number of children. 
3. Sanjeevani Cricket Academy: Established in 2008 in Bandra, this academy was inaugurated by former Indian test cricketer Pravin Amre. Under the astute eye of coach Satish Samant, this academy has become a hub for cricketers from all over Mumbai and beyond. Easily accessible from the Western Express Highway, this academy is a must if your child is cricket-crazy. Not only will he be constructively occupied this summer, but he will also be able to take his game up by several notches. 
4. Community FCI Sporko: This Mumbai club is affiliated to the Mumbai District Football Association. The academy has also been accredited as a WIFA, Mumbai City FC Development Centre and a part of the AIFF, WIFA, Mumbai City FC Baby League in the Under 8, 10 and 12 age category. All their coaches are AIFF Licensed coaches and provide age group specific training.