The real reason behind Serena Williams' US Open outburst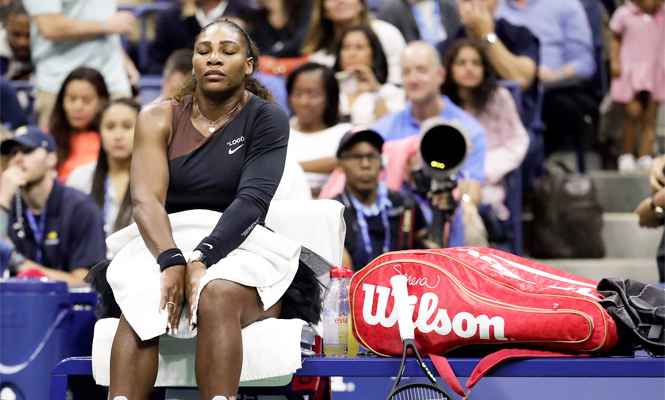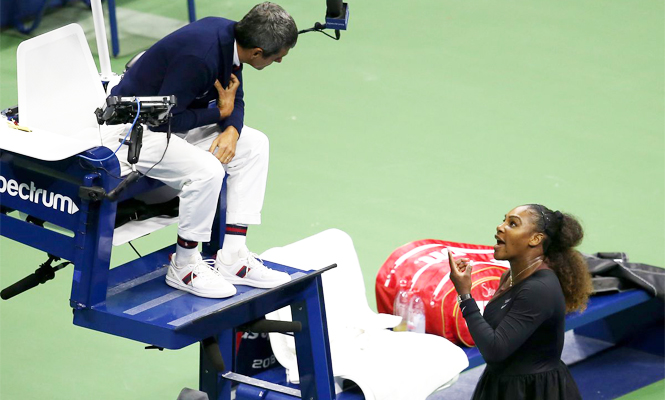 The US open grand slam final was a match filled with controversy- not the kind you would expect, that is, on court between two athletes; but rather a head on collision between a star player and an Umpire. The women's final match saw 23- time grand slam winner Serena Williams face off against Naomi Osaka who was playing in her debut grand slam final.
The first set went off without much issue, both athletes held their serves in the first two games, but Osaka broke William's serve twice in a row soon after. Williams grew more upset as was evident in her repetitive faults and unforced errors during the remainder of the set and eventually conceded it to Osaka, who had remained calm throughout.
It was at the beginning of the second set that the drama began to unfold. The umpire, Carlos Ramos, gave Williams a warning about receiving coaching from her box. Serena replied by denying claims of coaching and defending her coach's actions. However, as the game wore on, her frustration with the turn of events was evident as she eventually smashed her racket after a double fault. The umpire penalised her after three counts of misbehaviour, the first time for receiving coaching, the second for racket abuse, and the third for verbally abusing the umpire. This turn of events upset Williams for the remainder of the match as she probably didn't expect an umpire to make such a decision against her, due to the fact that she is an athlete performing at an elite level. Serena also accused the Umpire of being a thief for "stealing her points". She called out the injustice of receiving these penalties when her male counterparts "have come out here and said things". All this while, Naomi Osaka belied her age, remained calm and played steadily on, beating Serena 6-2, 6-4 to win the US open title.
Many may be wondering how a veteran like Serena Williams could lose in straight sets to a green-faced youth playing for her first title. The key to this lies in the way that Serena handled the situation. Serena was playing for her 24th grand slam title, had she won, she would have tied with Margaret Court for most major championships won in tennis history- not an easy pressure to deal with no matter how elite the athlete. She was also faced with additional pressure due to the fact that Naomi Osaka, seeded at world #24, was playing her debut slam final.
In Naomi's pre- match interview, her take on the event was something she had been looking forward to since she was very young. However, she did not let this interfere with her effort and focus, "it still feels a bit… surreal. Even when I was a little kid, I always dreamed that I would play Serena in a final of a Grand Slam. Just the fact that it's happening, I'm very happy about it. At the same time, I feel like even though I should enjoy this moment, I should still think of it as another match. Yeah, I shouldn't really think of her as… my idol. I should just try to play her as an opponent."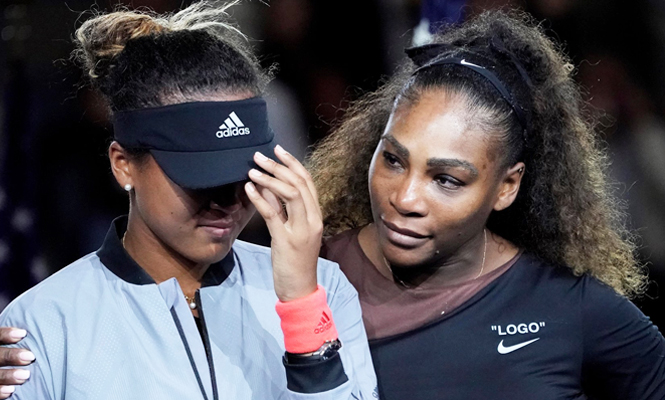 Essentially, Williams may have felt that she had more to lose when playing this match than Osaka and with the sudden upset caused by the perceived threat on her values and subsequent inability to recover, she was unable to manage her emotions effectively during the match and reign in her focus. Instead of channelling the frustration and anger and focusing on what she could control rather than on trying to convince the Ramos to revoke his decisions, she remained focused on these external events throughout her match, possibly costing her the game.
Tennis is considered to be a psychologically isolating sport, with the athlete competing without support from their coaches unlike in most other sports. This isolation can be especially frightening in match situations with stakes as high as these and can cause players to deteriorate rapidly on an emotional front when faced with problems that they did not anticipate- in this situation, Williams expected a relatively easier match owing to the 'fresh' nature of her opponent; when that seemed to be going awry, she lost her cool and began playing a more rushed game, losing control of both, her emotions and focus on the match in the process.
This is not to say that Osaka didn't give Williams a run for her money. The 20- year old played remarkably well and held her own despite the unsportsmanlike behaviour of the audience present at the final award ceremony. The difference was that while both players were dealing with a remarkable amount of pressure, both chose a different way of approaching the situation. While one wasn't able to manage everything that the day had thrown at her, the other took everything in her stride going as far as to apologise to the audience for winning at the closing ceremony.
In situations like this, Sports Psychologists help athletes learn to identify their emotions, accept them, focus on what they can control, and play with their best effort and focus despite these emotions. They can help athletes learn how to manage these emotions which can be destructive during crucial matches or events and teach them to channel that energy into playing their sport.
By: 
Janki Rajapurkar & Athaliah Simmons