How to plan your weekender playing sports.
So, what are you doing this weekend?
Isn't that a big question we always face as the weekend approaches?
Mostly, you would just chill with friends and family; probably catch a movie, shop at the local mall.. Sometimes, go for a long drive to nearby weekend getaway.. But have you ever tried gathering your friends, booking a turf and just playing a friendly game of football, hockey, cricket, throwball..? Or may be one on one sports coaching to just improve your game.
Yes, you read right — we are telling you to go out and play! For fun!
All the football lovers in the house it looks like a funny place this weekend because all the Premier  League fans are just going to starve. While the Int'l break is going on there is an absolute feast of action we have just created for you to celebrate the best day of your week.
KheloMore introduces to you the ultimate platform to play your game this weekend on Astro Park Book online now with KheloMore and get 20% flat off on your turf booking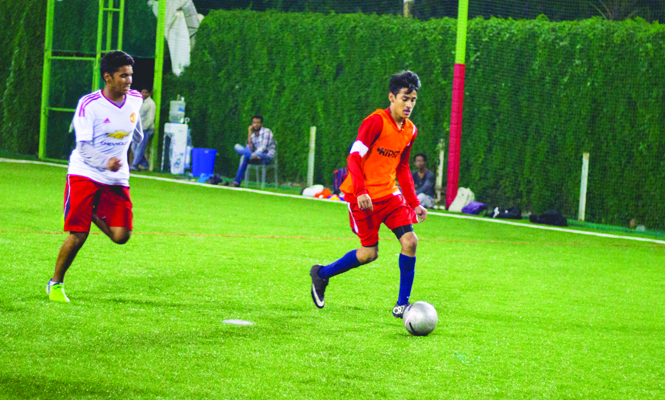 Venue Address: 411-B, Hemu Kalani Marg, Sindhi Society, Mumbai, Maharashtra
Pincode: 400071
Locality: Chembur, East
Venue Address: Lions Club Ground, Tilak Road, Santa Cruz Ajanta CHS, Near Milan subway, Railway Colony, Mumbai, Maharashtra
Pincode: 400054
Locality: Santacruz, West
Venue Address: WIFA Development Centre – Astro Park Cooperage Grounds, Maharshi Karve Rd, Colaba.
Pincode: 400021
Locality: Cooperage, Colaba
Venue Address: Raghuvanshi Mills, the terrace of Raghuvanshi Mansion Above Pinakin Entry Gate, Tulsi Pipe Rd, Lower Parel, Mumbai, Maharashtra 400013
Pincode: 400028
Locality: Lower Parel, West
Venue Address: St Stanislaus Sports Complex, St. Peters Road, Near Balaji Hotel, Off Hill Road
Pincode: 400050
Locality: Bandra, West
Venue Address: Astro Park, Inside Our Lady Salvation School Near Portuguese Church, Ghokale Road, Mumbai, Maharashtra
Pincode: 400028
Locality: Dadar, West
Rather than getting ideas to have your next cheat meal this weekend why don't you burn some more calories with our very own fitness trainer Vijay Alva.
Apart from coaching for the Cricket Club of India and Ranji trophy teams, Vijay Alva has another major laurel to his name – coaching none other than Sachin Tendulkar himself. He is a black-belt in Go-Ju-Ryu Karate and teaches kickboxing, boot camps and marathon training to fitness aspirants. He also specializes in Crossfit and gives you a guarantee is you will burn 600 calories in one session.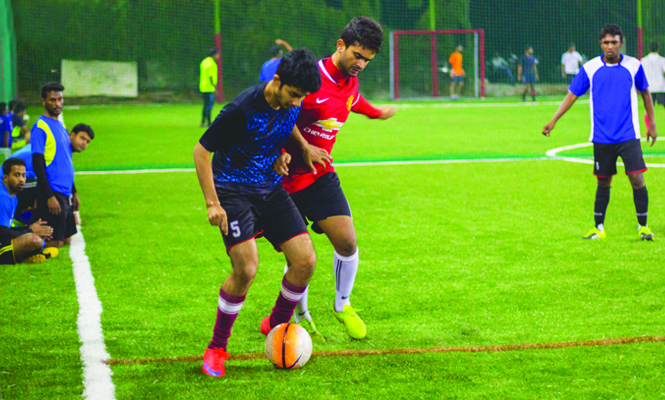 We can just make your mind blow to the next level because we have something for the tennis fans as well. This is like sports coaching you can book one on one session.
Akash Wagh
Former international level tennis player.
Played in youth common wealth games 2008
Played junior glam slam 2008
Former India number 2 junior
Junior nationals champion singles and doubles
Won national and international in doubles ITF
Won ITF in junior singles & doubles
Kerela national games bronze medalist ten events 2016
ITF certified level II Coach
AITA certified Level V coach
That's not all; we have lot more to go..
Hey!! Cricket enthusiasts in the house now you can book the sports coaches from the best sports academy for a one on one session and this can be for improving your game or getting to play a match just for leisure. It's not that you need to be a professional player to take the coaching up you just need the willingness to learn and in a way you can uplift your game and play better than you did.
There is an extraordinary coach with us who may just fit in your weekend plan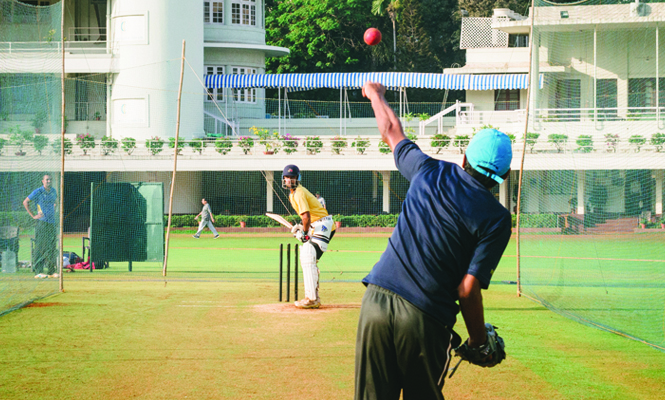 Hitshu Bachani
Played First class cricket for Baroda and Top division Grade Cricket for 15 years for the Cricket Club of India having also led the team on a tour to Australia Completed the highest degree in Cricket coaching which is the level 3 High performance Cricket coaching course from Brisbane conducted by Cricket Australia. Worked with the Cricket Club of India and won a premiere title in the first year of taking over as head coach Specialized in Spin bowling and preparation before a game along with fielding and agility drills Worked with spinners from Surrey County in the under 17 age group. Helped Mark Garaway
( head coach of milfield school and former England team analyst ) with spinners on his tour to UK Handled the India A team nets that were at CCI under the leadership of Mahindra Singh Dhoni.