St. Andrew's (Bandra) spirited effort came to halt over Campion (Cooperage) Big Match Experience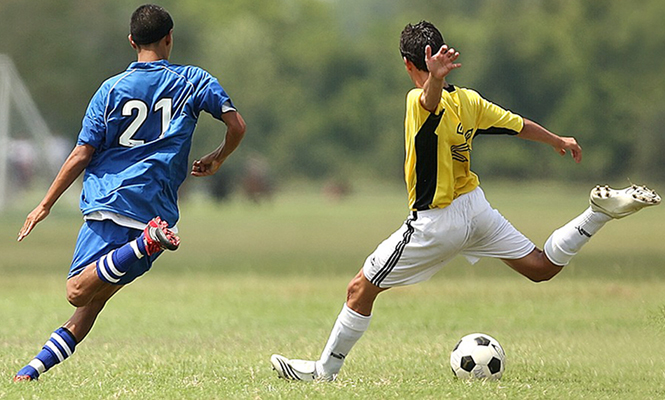 Time: 01: 15 PM
Date: 11/09/17
Temperature: 36- 40 C
The second semifinal had a peculiarity about it.
St. Andrews was plying its trade in 3rd division football and having merited the place in SF after defeating 3 Division 1 teams in a row.
Cooperage is the home ground of Campion.
The home team's cheers were louder before the game even started. The underdogs were hoping for an united performance. Campion were dominant from the start with winning second balls and making half chances in early minutes. The away-team were blown away by the momentum and registered numerous forced and unforced errors. A rare free-kick was awarded to St. Andrews early, with pressure getting better of kick taker.
The game is generally won in midfield as was this time. The solidity at the back and immaculate coordination by Campion made St. Andrews look even worse. A rare free-kick, from around 25 yards around corner area, was rattled against the bar by a defender spearheading the attack from the back. Some last ditch defending spared St. Andrews a few heavy breaths.
A goal was coming however and was taken impeccably by No.10, after another long ball from the back by Campion's defence. It was a goal of pure quality, in the dying seconds of first half.
The first half ended with 1:0 to Campion.
The second half started with same pace to the game apart from sprinkles of quality by St. Andrews players. After the early foray was dried down, home team regained control of the game. There were subtleties in the game a fan cherishes; backheels, perfect chest control, headed passes which reflected the confidence of home team in that excessively unbearable heat.
Campion ended the game with arranging a date in final with Don Bosco Matunga. If Semifinals are something to make up on, Final on Friday will be a game worth watching.
Final : Cooperage Stadium, 3 PM, 15/09/17.