Sandeep Singh, the man who fought paralysis & took Indian Hockey to glory!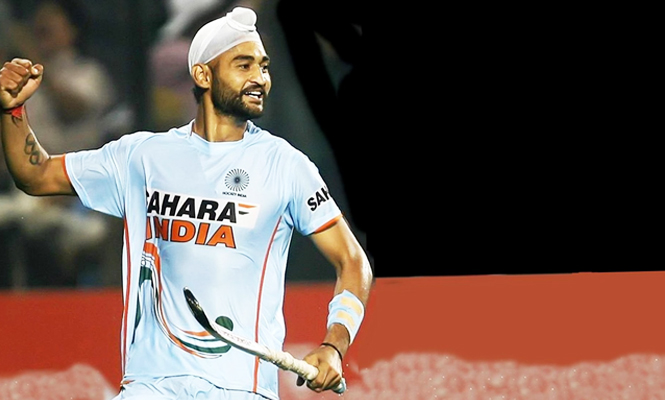 A hockey player with a lot of promise, Sandeep Singh debuted in international hockey in 2004. He was on his way to join the national squad ahead of their departure for the FIH World Cup in Germany, travelling on the Delhi-Kalka Shatabdi Express when a Railway Protection Force jawan accidentally shot him.

The bullet fractured his rib, damaged his spine, kidneys, and liver. Doctors proclaimed the death sentence – it would be next to impossible to play.

All he wanted to do was go out and play. He asked his brother to bring him his hockey stick, held it in his hands and promised to himself – he will play again.

And after two years in a wheelchair, play he did.

Sandeep Singh returned to the national team in 2008 after months of careful recovery and religious training, and a year later went on to become the captain of the Indian national team. Under his captaincy, India won the Sultan Azlan Shah Cup in 2009 after 13 long years. Singh, who scored 6 of India's 12 goals, was declared Player of the Tournament.
There are athletes and then there are legends! Salute to Sandeep Singh – the man who overturned what life had in store for him! #LegendHasit