Just when we think we can sit down and enjoy a match of tennis with the top-of-the-form players, betting our odds on this or that player, comes someone to upset everyone's apple cart. Even ours. And none of us are complaining, we are not Novak Djokovic after all.
Yes, we are talking about Alexander Zverev and wondering how he seemingly came out of nowhere and totally took over the Italian Open on Sunday. So while Roger Federer and Rafael Nadal have been reinventing the past with some awesome tennis, 20-year old Zverev has some new ideas for a new future for tennis.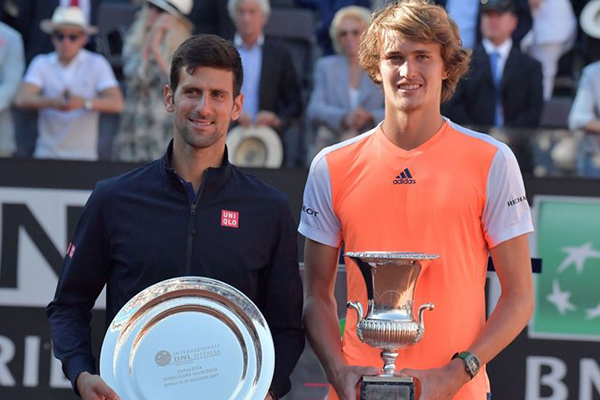 Here's to a game that has no clear script and here's to a young new future. Here's to Zverev!