Nerve-Cracking Final in Boys U/8 Football Div II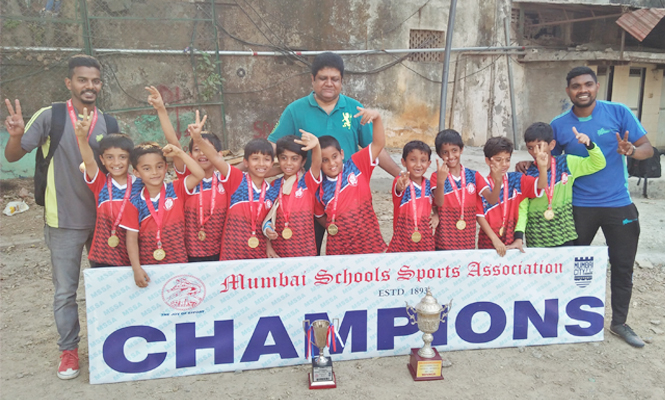 Boys U-8 Div II, Final
Match: Hiranandani, Powai vs Ryan International, Malad
Date: 26/3/2018
Time: 4:00 pm
Venue: MSSA Ground
It was an enthralling boys U-8 Div I final. Both the teams were playing on the counter-attack. Within  10 minutes of the start of the game, Jesse Bhobe of Ryan Int, Malad scored two goals! Hiranandani, Powai tried really hard to break the stir defense of Ryan Int, Malad but nothing seemed to go their way. Just as the first half was coming to an end, Prehaan Shetty scored two goals, ending the first half with 2-2.
In the second half, Ryan International, Malad was keen to get back into the lead. Jesse Bhobe took a long ranger shot, scored a brilliant goal! Ryan Int, Malad was giving their best to hold on to the lead but Prehaan Shetty of Hiranandani, Powai scored the third goal when the match was almost coming to an end. The match was levelled at 3-3 leading to a penalty shootout, with Hiranandani, Powai winning the game 3-2.
Despite of the result Prehaan Shetty & Jess Bhobe respectively gave a commendable performance.