League of Extraordinary Champions
"You have to feel, this is their year. Is this their moment? Beckham into Sheringham … and Solskjaer has won it! Manchester United have reached the Promised Land! Ole Solskjaer! The two substitutes have scored the two goals in stoppage time, and the Treble looms large."
I started following football and Manchester United in 2001-02, 2 years after commentator Clive Tyldesley uttered these famous words as Sir Alex Ferguson's men snatched the Champions League Trophy from Bayern Munich, and went on to win the treble that season. Winning the UEFA Champions League in that fashion was one of the most illustrious moments in the club's history (history: a concept alien to most Chelsea supporters although they'd like you to believe otherwise), a moment that converted many neutrals to United fans. (Not me, I jumped on the Manc bus a couple years later after seeing the goal scoring prowess of Ruud van Nistelrooy)
I may have missed out on the 99 final but my dreams of watching United win the Champions League were complete in 2008 when John Terry slipped, and United goalkeeper Edwin van der Sar cleverly saved Nicolas Anelka's final penalty to lift the cup in Moscow. A resilient United at the top of Europe's elite club competition yet again, and a father angry at being woken up to the sound of me screaming.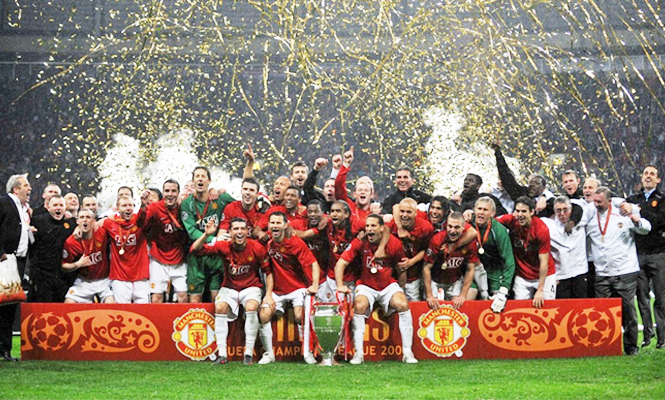 I have to admit though, United aren't a Champions League superpower. We have three UCLs so compared to Madrid's 12, Barca's 5, and begrudgingly Liverpool's 5, we're a little far behind. To add to that the disappointing spell under David Moyes saw us fail to qualify – for the first time since 1990. We've had disappointing seasons where we've been out, but there's a new dawn coming with Jose Mourinho. Now that's a sentence I never thought I'd say 5 years ago!
Let me go full disclosure. I wasn't his biggest fan when he was at Chelsea. This is not surprising, because I'm sure his own mother would not have been his fan while he was at Chelsea. I was apprehensive when United announced him as manager. He just wasn't the United 'type' I felt. He was defensive, he was arrogant and he didn't seem LOYAL. However, he's settled into his job, and one can see a clear change in his personality. It's almost as if he understands the respect the club crest deserves and is humbled by it. To add to that, he has a clear motive, and is someone who can assemble a title winning team.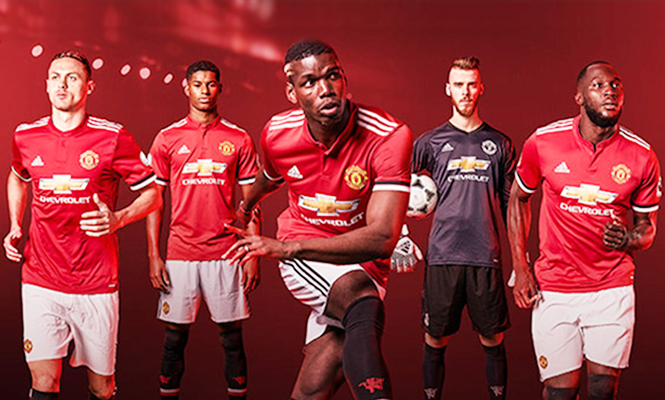 We've made some great buys in the past couple of windows, with Zlatan Ibrahimovic coming in for free and United old boy Paul Pogba returning home. If the 4-0, 4-0, 2-0 victories at the start of this season are anything to go by, we are starting to look like a team that's heading in the right direction of rebuilding. I don't expect to win the Champions League this season or the next…but slowly, we're headed there.
As the proud Mancs on the terraces of old Trafford sing – "Woke up this morning feeling fine! Got Man United on my mind! Jose's got united playing the way they should…something tells me I'm on to something good!"
BY: Amogh Ranadive
You Tube