Keep Playing, Keep Growing
A sport psychology perspective
"What have your sport experiences been like?"
You must have ample time while you ask this question to anybody involved in sport.
The answer to it is undoubtedly a long one with many surprising pieces of information.
Sport is a complete package. Once you cut the ribbon loose and uncover this package you will find a variety of seeds, we call them the sport seeds. There are seeds that help improve your health, develop good eating habits, and increase strength and stamina. Besides the physical benefits, you will find a range of seeds providing psychological benefits too. These include social skills, leadership, organization, happiness, self esteem, resilience and so on. This package is a great combination of physical health and mental health needed for the holistic development of a child. However, it is the coaches' and the parents' responsibility to provide the essential nutrients to these seeds. After all, if the seeds get proper nourishment they grow into huge trees bearing fruits and flowers.
Playing is an important part of a child's world. While playing, they feel free, happy, and excited. The experience is very rewarding and it is no surprise why they eagerly wait each day for their sport practice. Through sport, children can learn to trust, share and play together. They make friends and start communicating and expressing themselves. They enjoy playing and readily follow rules, violation of which is not acceptable. Respecting teammates and accepting decisions is learnt through the discipline taught by practicing a sport. An interesting quality seen in the kids who play sport is that they don't spend a single day of practice without falling down or getting hurt, yet, you see them on the ground the next day with the same enthusiasm for playing. This is the kind of dedication and commitment that sport teaches. These qualities once ingrained are likely to be transferred to other arenas like school or work.
Learning any skill, technique or activity is a long process and does not happen overnight. There are tough phases that keep challenging one's abilities in sport, teaching players to value effort, accept responsibility and learn from mistakes. It makes them set goals and motivates them to achieve those. Gradually they learn to trust their abilities and develop a high self esteem. This has a positive impact on their performance in other spheres. There is a readiness to accept failures and a will to overcome those by developing skills rather than avoiding them.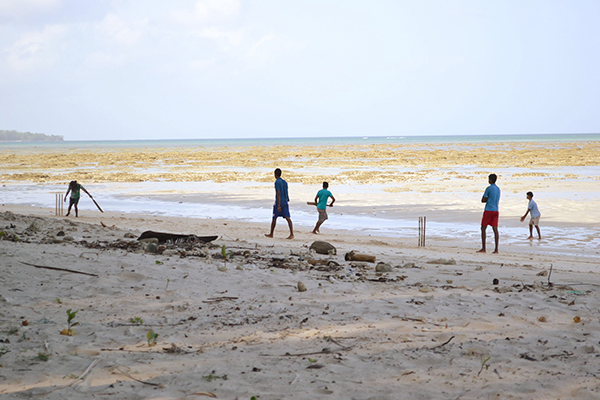 It is often thought that these life skills are automatically caught by children through playing a sport, however they need to taught through sport. Sport psychology plays an important role in developing qualities such as confidence, self-belief, disciple, dedication, commitment, motivation in children through the medium of sport. As sport psychologists we teach young athletes that they must shake hands after a match irrespective of the win or loss, give a 'thumbs up' to his teammate when he makes a mistake, applaud an opponent when he scores an excellent goal or hits a powerful smash. The act of cheering a teammate when he is down or the honest act of playing fair are some of the instances through which children learn sportsman spirit. These qualities are unmatchable and worthy of respect, likely to be carried by the child as he grows old.
Sport has a lot to offer. The benefits gained from practicing a sport have a global impact. These positive changes are just like waves that instantly spread and create ripples even at the farthest point in the ocean. The development through sport makes a child grow into a mature adult.  
So, kids, go out and play a sport. The grounds, fields, pitches, pools, courts, tracks and ranges are all waiting to share with you a fantastic sport journey, a lifetime experience no less than a roller-coaster ride.
Written by:
Janki Rajapurkar & Damini Sapre
(Samiksha Sports Pvt Ltd)
About Samiksha Sports
Samiksha is amongst India's first consultancies signifying the importance of a new dimension in sport – the mind. Gayatri Vartak and Janki Rajapurkar are both professionally qualified sport psychologists with BPS recognized degrees in sport psychology. They have co-founded Samiksha with the ultimate aim of helping Indian sportsmen win more medals and laurels for the country. Samiksha conducts mental training with more than 700 individual athletes and several sports academies.