Fitness assessment day at KheloMore Don Bosco Cricket Academy with Binny Fitness Lab.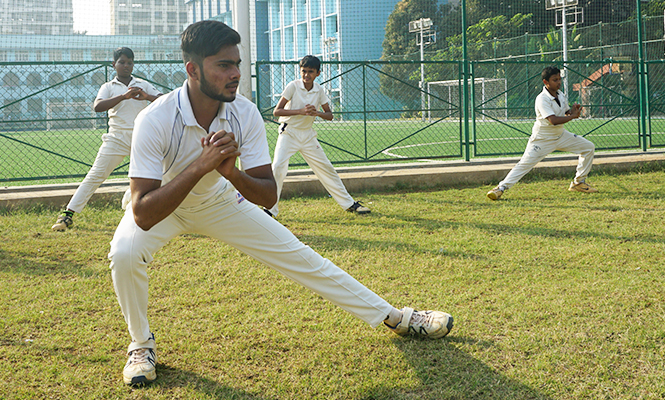 A fitness assessment is a great way to determine your fitness level, track progress, set goals, and even evaluate your risk of developing cardiovascular disease. A fitness test, also known as a fitness assessment, is comprised of a series of exercises that help evaluate your overall health and physical status.
Binny's Fitness Lab is one such organization that helps KheloMore conduct various fitness assessments for different academies.
What is Binny's Fitness Lab all about?
Binny's Fitness Lab (BFL) strongly believes that health and fitness contribute not only to an individual's physical fitness level, but also enhances self confidence and emotional wellbeing. BFL mentors individuals, competitive sports teams, corporates, gyms, academic institutions, gymkhanas, and anyone venturing into the fitness world, to maximize their specific fitness goals.
Keeping the importance of fitness assessment in mind, KheloMore conducted a fitness assessment day at Don Bosco Cricket Academy on Monday 21st January.  The academy is highly recommended for young boys and girls just starting their cricket coaching. It continues to be the Best Cricket Academy in Mumbai.
The following tests were done for the children: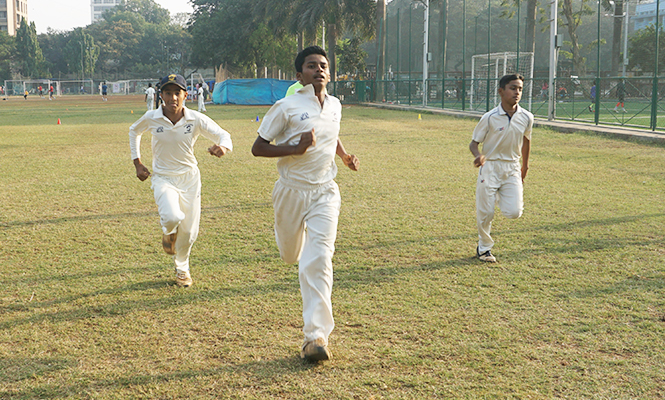 Endurance test
A test to measure the ability of a person to deal with physical activity, like running or some kind of cardio. Binny's Fitness Lab conducted a run of 60 meters x 4 times to check the endurance of the athlete, the task had a time limit of 4 minutes.
Overall it was an excellent day for all the athletes coming to know a lot more about fitness.Truth is what stands the test of experience.
T- Agility Run
Agility is the ability to change body position or direction of the body rapidly. This ability is measured with running tests that require the subject to turn or start and stop. Agility is also influenced by balance, coordination, position of center of gravity, running speed and skill. T–Test is a test of agility for athletes, and includes forward, lateral, and backward running. equipment required: tape measure, marking cones, stopwatch, timing gates