Eye of the Tiger. Thrill of the fight!
India vs Bangladesh Semi-Final Preview – ICC Champions Trophy 2017
Defending champions India lock horns with Bangladesh in the second semi-finals of the ICC Champions Trophy 2017. This time it can't be termed as a one sided affair. Even though Bangladesh looks a weaker outfit on paper, they are highly passionate about their game. How can we forget 1996 Cricket World Cup, when an emerging team like Sri Lanka surprised everyone with some path breaking cricket. This could be a similar opportunity for Bangladesh to prove their worth.
India on a verge of creating History
India are just two games away from clinching another Champions Trophy! India and Sri Lanka were declared co-champions in the 2002 ICC Champions Trophy. Later in 2013, MS Dhoni and his men clinched the Champions Trophy beating England in the final at Edgbaston. If India manage to beat Bangladesh and register a victory in the finals, they would be the first team to win the ICC Champions Trophy thrice.
Passionate Bangladesh
We can't write off Bangladesh, especially after their inspirational win over New Zealand to seal a semifinal berth. One good day in the field and they could be close to a dream win in the finals. Limited overs game provide a better chance for the likes of Bangladesh to create an upset. We all have seen how Bangladesh as a unit have gained mojo and proved the critics wrong. Talking about Bangladeshi cricket fans, they are no short to India or Pakistan fans. They forget their teething issues when their team registers a win in cricket.
Revenge time?
Last two encounters between these two teams were pocketed by India. The quarter final match between these two in the 2015 Cricket World Cup ended on a controversial note. A full toss to Rohit Sharma was declared a no-ball to which the whole Bangladesh erupted in rage.
The latest meet in an ICC event took place in the 2016 T20 World Cup. In a nail biting finish, India pulled off the heist. Bangladesh looked almost certain to pocket this game but lost the match by one run!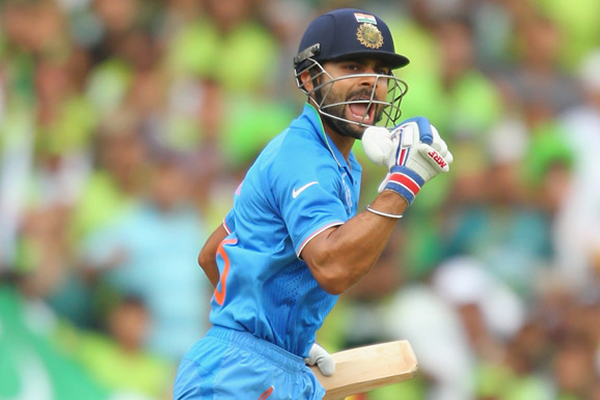 It's another tussle for these two teams, once again in an important fixture of an ICC event. Vengeance time for Bangladesh to turn tables on India.
Time for Indian bowlers to shine
While Bangladesh batsmen could possibly handle spin better, it's time once again for the quickies to capitalize. Probably surprised by the lack of swing and seam in England, Indian bowlers still managed to adjust well in those conditions. Talking about the last match, Indian bowlers had South African batsmen on the run. Good to see Bumrah back to his wicket taking days. A lot relies on Bhuvaneshwar Kumar who was a part of the 2013 Champions Trophy team in England. He understands the conditions well and believes change in length could be fruitful in English conditions.
Conclusion
Irrespective of the outcome, the likes of Rohit Sharma, Shikhar Dhawan, Virat Kohli, Tamim Iqbal, etc. are all set to treat us with some excellent and enthralling cricket. Indian team play as favourites to register a victory over Bangladesh. But then, cricket is a game of glorious uncertainties. So it remains to see if the green islands could again be swamped by sea of blue!
Written By – Tejas Thakkar
Tejas Thakkar, another cricket fan who fell in love with the game during the 1992 cricket world cup. Since then his passion for cricket has just grown. A rare specie who still follows test cricket religiously! Sometimes turns philosophical and becomes a poet. Does some Search Engine Optimisation since 2009 for his livelihood. Having said so, cricket always remains his first love.