Dream Believe Achieve: Arunima Sinha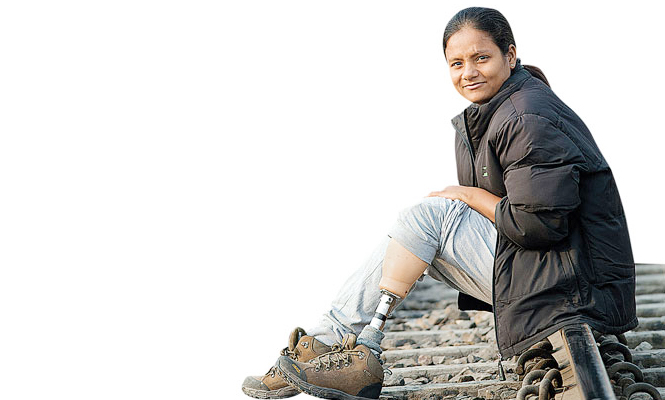 Meet Arunima Sinha the national level volleyball player; also world's first female amputee to climb Mount Everest! She grew up in a small district, 200 Kilometres outside of Lucknow, called Ahmednagar. Her father was an engineer in the army and mother a supervisor with the health department. Suffering an early setback in life when her father passed away when she was just 3 years old, Anurima has been brought up by her older sister's husband.  Always keen on sports, she had to quit playing as she grew up as her priority became looking for a job. In 2011, she applied to CSIF, but there was a technical error regarding her date of birth. Determined to get it corrected, she decided to go to New Delhi to get it corrected.  It was then when her life took turn for worse! She was pushed out of the moving train, by some robbers, where she lost her leg! And that was was a turning point in her life, but she didn't want to be dependent on others so made up her mind to do something that would set an example for others. She chased her goal of conquering Mt. Everest with passion;  two years later, as a result of sheer persistence, she climbed the tallest peak in the world and even went on to climb Kilimanjaro in Africa, Elbrus in Europe and Kosciuszko in Australia!
We truly wish Arunima Sen's stellar career and passion serves as encouragement to the younger sports generation.