Chak de St. Elias! Inspiring a generation of Girls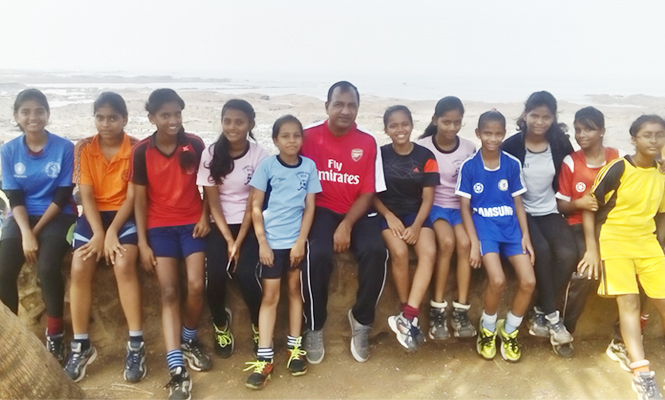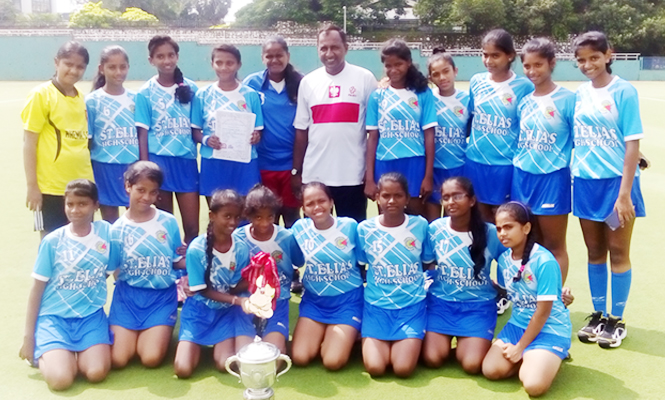 St. Elias' have a super-fantastic girls' hockey team. The lanky, young under-16 girls play cohesive, high-tempo hockey and have won 2 U-17 Nehru Cups, 2 U-17 DSOs and 1 MSSA U-16 medal! There is no complacency in their attitude and it is all thanks to their Coach Sheldon.
Team KheloMore caught up with the celebrated coach just a little after his girls had ruthlessly beaten the MIG team. Here are some excerpts:
Q: Firstly, congratulations on your 5 tournament wins this year. The girls seem to have digested the wins quite humbly…
A: (Laughs). One has to be ready for tomorrow. We can't rest on our laurels, and these girls know that we are just getting started.
Q: That's great! How do you manage this wonderful attitude with such young kids?
A: Frankly, I never had to worry about that. This is a hard-working, humble bunch I have got here. In this context, I feel blessed to the core.
Attitude matters a lot in team sports and along with that, mutual respect and harmony among teammates goes a long way.
Q: How do the players respond to your coaching techniques?
A: They take all that I have to tell them, positively. I am very elaborate about how to handle the ball, stick, teammates, empty spaces and opponents. These kids, have been with me for more than 2 years now and they understand that working hard is the only way up. If there is any error, it will be reminded of, and if repeated, the player will be taken off.
Q: Most of these players come from underprivileged families. How do you manage to go places and play various tournaments with almost no official help?
A:  Well, we are quite blessed actually! Most of my friends and the Alumni of batch of 85 are ardent fans of this team. They keep in touch with us via donations.
Q: What does the future hold for hockey in our country? Esp for girls.
A: I have high hopes with Rajyavardhan Singh Rathore's appointment as the Sports Minister this year.. He has talked about incentivizing sports from grassroot level and opening more facilities.
Q: What are your views on the present available infrastructure?
A: The players need to play at the highest level all the time to improve their game. Playing regularly on turf is a requirement. A player needs to feel at home on a  turf to perform more confidently. Since we have only two turfs, we need more, of course!  For that, we can look for models that were and are flourishing. Netherlands have around 600(2014) astroturf grounds & boasts around 350,000 players around the country. We claim hockey to be born here yet only have 40(2016) astroturf grounds.  Also, I would like to urge governing bodies to manage tournaments on grounds with proper sanitation and water facility. A few International quality venues can easily be setup in a city to organize healthy, competitive games for schools and colleges. A player develops when playing with different players from other schools and cities by understanding his/her opponents pros and cons on a regular basis. Inter-State school championships should be held on half yearly basis to keep competitive spirit going.
Q: So, the government..
A; We can't blame Government for everything. We have to find a middle ground. We have metro cities filled with self-made entrepreneurs and enthusiasts looking to contribute for the well being of sports. Corporate sector can also lend a hand in assisting with setting up of more astroturfs.