Best Football Coaching In South Mumbai – KheloMore Soccer Schools Of Excellence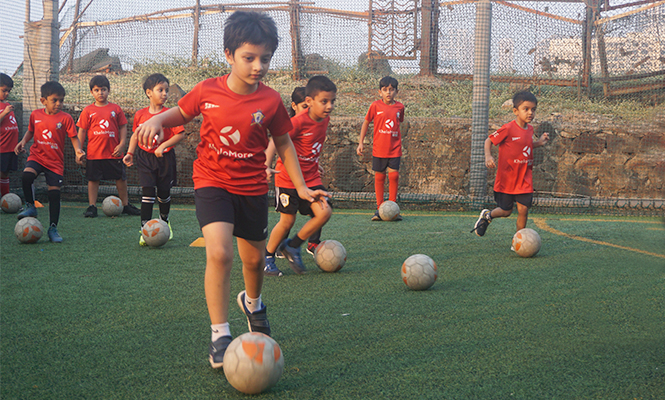 SSE KM Partnership:
Soccer Schools of Excellence (SSE), was founded in 2011 and has trained more than 1000 kids across Mumbai.  In order to expand the academy and impact and inspire more kids across Mumbai and India to play football, SSE has recently partnered with KheloMore.com.
The partnership is very unique and mutually beneficial to both parties in many ways.  We KheloMore aims to setup the largest sports ecosystem in India across various sports.  KheloMore is a professional extended arm to SSE.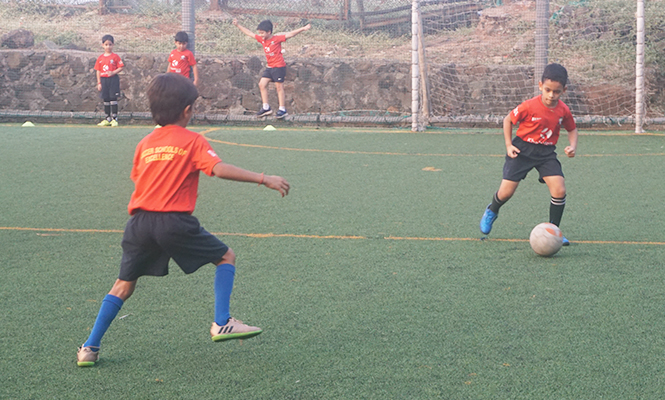 It provides, marketing services to spread SSE's brand to a larger audience, a very easy to pay booking engine for our centers and players, good quality equipment for kids and coaches. Additionally, we have an aggregation of certified and reputed sports science experts in the area of sports psychology, fitness assessments and nutrition and diet. This helps SSE in providing such services and knowledge to our kids as well as our elite batches, thus enabling them an all-round experience in getting better in football.
Soccer Schools of Excellence have recruited the services of Mr. Hugh Kim Lewis. Mr.Lewis comes with vast experience and knowledge of the game and his contribution will have a direct and positive influence on what SSE is set out to achieve. The academy players have a lot to look forward to.
Here is the Coaching Experience
Portsmouth Football Club, England – 5 years
AFC Bournemouth Football Club, England – 5 years
Worked with Turkish Football Association – 3 years
Youth academies in the U.S – 2 Years
Head Coach of Royal Wahingdoh FC (I-League Group C Div 2 Winners) – 2010/2011
Head of Football Development – SPT Academy, Bangalore
Assisted the All India Football Association with their Coaching License programs
Held Various Coach Education Workshops for Local coaches all across India
All the coaches at the Soccer Schools Of Excellence are trained directly under him and follow the technical curriculum designed by Mr.Lewis.
You can book: SSE batches on KheloMore here:
NSCI, PDP, and St.Stanislaus, Bandra.