Batches for Football Academy in Andheri, Mumbai | KheloMore Football Club Of Mumbaikars
Football Club of Mumbaikars has the best football coaching in Mumbai.
What makes Football Club of Mumbaikars the best?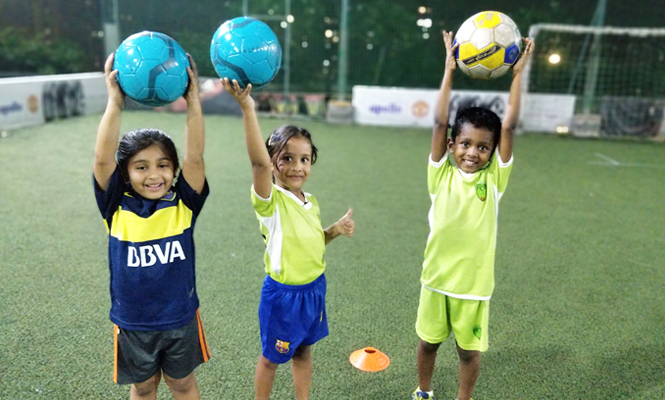 FCM is a premier football, fitness & motivation club. Equipped with a dedicated team of coaches & support staff, they have evolved & excelled as a football club and today is the only club from Mumbai to have qualified to play for the prestigious I-League Under-15 Final round. Their aim at being the best football coaching academy is by focusing on player values of teamwork, fair play & being focused towards ones' goals as well as create a right & positive attitude in a person.
In order to expand the academy and impact and inspire more kids across Mumbai and India to play football, Football Club Of Mumbaikars has recently partnered with KheloMore.com.
Who is KheloMore?
KheloMore is the largest sports ecosystem in India. It provides, marketing services to spread Football Club of Mumbaikars to a larger audience, a very easy to pay booking engine for our centers and players, good quality equipment for kids and coaches.
Additionally, KheloMore has an aggregation of certified and reputed sports science experts in the area of sports psychology, fitness assessments and nutrition and diet. This helps Football Club of Mumbaikars in providing such services and knowledge to the kids, thus enabling them with an all-around experience in getting better in football.
To book your batches now click here on this link