"We Fight Against Our Culture, Not Men." says Indu Choudhary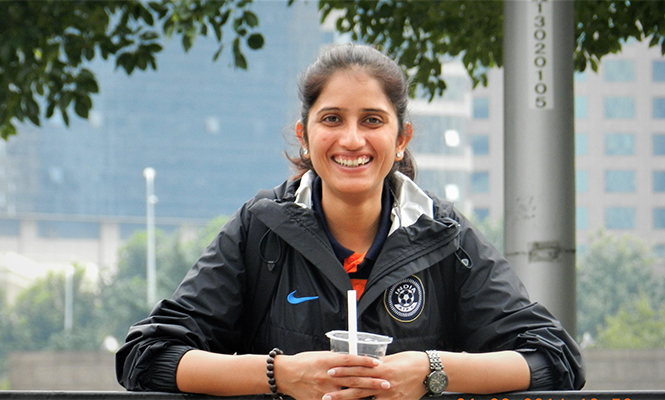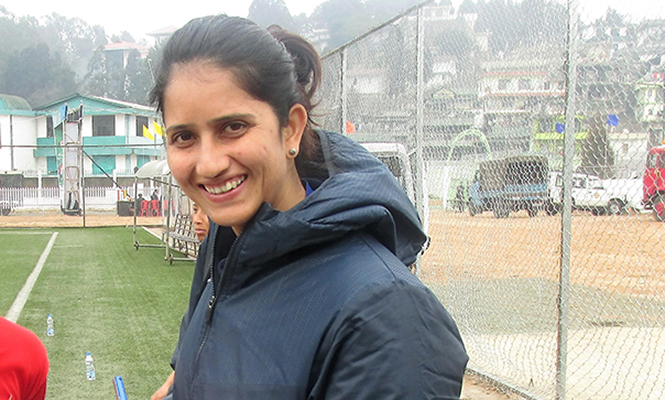 If there's one thing to admire about women, it is their strength and ability to adapt to the need of the hour without as much as batting an eyelid. And of course, their ability to take up jobs that far exceeds their physical strength and emerging out successful.
Take the case of Indu Choudhary. A cricketer by profession, had to quit her first love because of an injury. Instead of sitting at home, nursing the injury and a wounded pride, Indu went ahead to finish her studies in management and worked for the Sports Village.
Today, she is one of the most successful managers with the AIFF women's football team! Yes, you read it right, this ex-cricketer is now a superb football manager!
"They are team games, aren't they," she says when asked about the jump, "and both are connected to the ground one way or the other. So what's the big deal, right!" The adjustment, therefore, was the least of her problems.
First cricket, now football.. traditionally male-dominated games. But successfully participated by Indian women these days…isn't it challenging? "What is truly challenging is our struggle, as women. But not against men, what we struggle against is our culture," informs Indu, adding "daughters are discouraged from taking up such 'rough' games." But she is also quick to point out that the scene is changing big time currently, with a lot of parents encouraging their girls to play cricket and football. "Things are changing, we are getting support from all around us now. And with Bembem Devi being awarded the Arjuna Award recently, there is hope that more girls will be inspired to take up this sport," she says.
Very curious about women playing such vigorous sport, how do they manage their periods. "Well, we rest the girls out, at such times," informs Indu, "while travelling, we are well stocked with medical supplies and attendants and we definitely do not take this lightly. A period is a part of a woman's life and we provide the girls with whatever assistance required."
She further stated, "Period doesn't stop our girls from playing at all! They love football and don't want to sit unless absolutely unbearable. Period is a part of our lives; we deal with it on the way."
Today, Indu has made a switch from playing cricket for managing a football team. And she has adjusted well, loving every bit of her change; every bit of her new sport and her new role. Here's to an inspirational role model for not just young girls, but sports people on the whole.