Vasoo Paranjape, A Celebrated Cricket Drona of Indian Cricket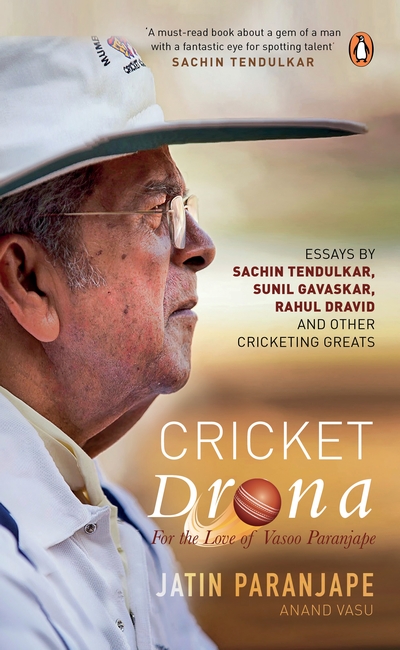 Vasoo Paranjape, a man whose love for cricket is unfiltered; has left a defining impact on every aspect of the game. Paranjape valued and believed every player, and never judged their skills whatever the situation might be. He is "tough when tough is needed, but a kind and fair man", says Jatin Paranjape, his son and the author of the book.
Paranjape's sheer passion for the game has given us some great players like Rahul Dravid, Sachin Tendulkar, Sunil Gavaskar, and even Rohit Sharma. He was one of the coaches, who invested his entire time and energy on such players and the game.
The more you learn about Paranjape, the more you discover his humour and uncover his warmth towards players. He never missed a chance to lighten up the mood of the team. He is a repository of cricket and anecdotes. His insights on the game will leave you in awe and love for his selfless service for the game.
Being an old-style coach his lasting contributions to the Indian Cricket team can never be forgotten.
Cricket Drona has recalled his stories, life-changing experience and life lessons. This book is written in the words of the people whose lives were positively touched by Paranjape; peeling back the layers of India's best cricketing talent.
Links:
https://timesofindia.indiatimes.com/sports/cricket/news/book-on-renowned-coach-vasoo-paranjape-to-be-released-on-september-2/articleshow/77747648.cms
https://www.thehindu.com/sport/cricket/jatin-paranjape-on-his-father-vasoo-paranjape/article32582600.ece
A book title 'Cricket Drona' on renowned coach Vasoo Paranjape
Vasoo Paranjape told Rahul Dravid at 14 he will play for India, but not as a wicket-keeper
"He is the seer of cricket": Jatin Paranjape on his father Vasoo
Book on renowned Cricket Coach Vasoo Paranjape titled 'Cricket Drona' to be released on September 2
Book on renowned coach Vasoo Paranjape to be released on September 2
https://www.devdiscourse.com/article/sports-games/1184181-book-on-renowned-coach-vasoo-paranjape-to-be-released-on-september-2