Underdogs Pius edge out Don Bosco in Division 2 semi-finals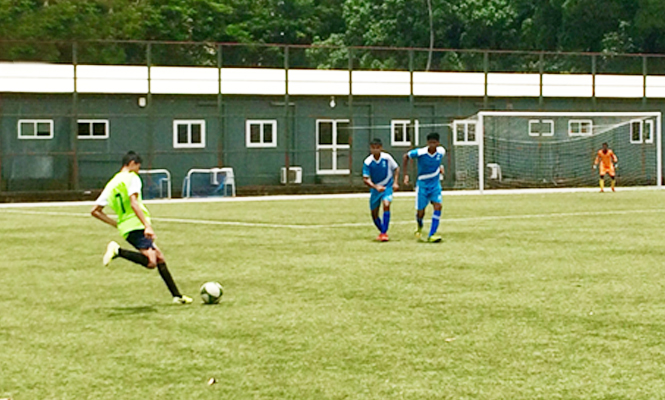 10
August, 2017, Cooperage, Mumbai.
Don Bosco means eventful; regardless of the division, regardless of a win. Division 2 will not be seeing Don Bosco in the finals, unlike Division 1; yet, their game against St. Pius School, Mulund was as eventful as it can get!
It was pretty much anyone's game throughout, with both teams coming extremely close to scoring on various instances. The game proved to be a heated affair which saw Jai, a Bosco defender, receiving a yellow card in the first half. Don Bosco's keeper captain, Aaron proved to be the hero on several occasions, particularly in the 24th minute when he, along with Joshua, made an astonishing goal. The stubbornness of the Bosco defence was finally tested in the 49th minute, when a strike from Tanish (St. Pius) was deflected by a Bosco defender, giving Pius their all important goal.
The Bosco boys attempted to equalize and force extra time, but all in vain and the underdogs, St. Pius came out victorious!