St. Mary's un-breachable fortress torn down by the reigning champions
3 August, 2017, MSSA ground, Mumbai.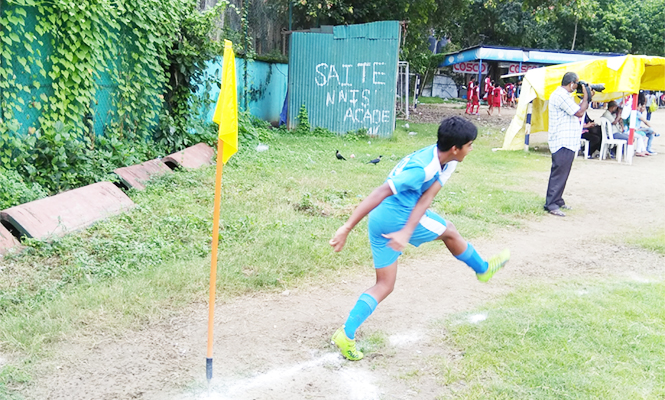 St. Mary's defensive stronghold was challenged by Mumbai's finest U-16 forwards from Don Bosco Matunga. What happened to be the most entertaining division-1 Quarter Finals, Don Bosco Matunga, proved why they are the best as their captain, Manan Dang and team-mate Nathan Murzello put the game to rest in the scope of 10 minutes! "We want to win this year, and we're doing it all for our Leslie sir," he said.
Bosco's forwards and midfielders took on target shots like a live canon. However, St. Mary's goalkeeper, Masir Ansari did a brilliant job of preventing the titans from scoring in the first half and Vincent Fernandes of St. Mary's made a commendable goal line clearance to keep to keep his team alive.
In the second half, Bosco dominated. Krishna, Dang and Murzello put immense pressure on St. Mary's wall, tearing it down brick by brick. Dang and Krishna's dribbling skills produced a magical goal taking their team one goal up. Murzello finished the game off in style as he put a brilliant individual goal in the back of the net.
The champions finished 2-0 and are now one step closer to retaining their title.