St. Francis D'ASSISI take a rollercoaster ride to the MSSA semi-finals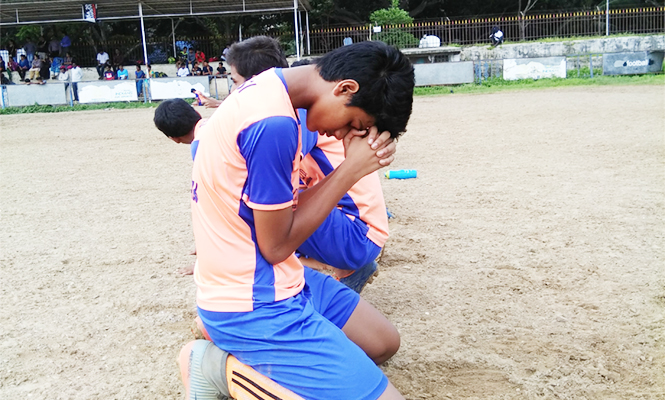 3 August, 2017, MSSA ground, Mumbai.
A commendable display of defensive football with questionable instances of attacking, resulted in the dreaded penalty shootouts between AVM and St. Francis. The second Quarter Finals of the MSSA, ended in a goalless deadlock. The sixteen year olds displayed nerves of steel in the unpredictable penalty shootouts. The entire game was a tussle for possession and all chances that were created by either sides were not converted into goals. Raj Jagyasi along with Chirayu, Pratham put a brilliant display of defence. In the final stages of the match, Jagyasi was brutally injured, ending up with a broken shin. AVM's goalkeeper, Guransh, who has kept clean sheets throughout this tournament was a potential hero of the game. However Francis scored 3 out of their 5 shoots and hence finished this edge of the seat thriller and entered the semi finals in style.