143 Years since the First Wimbledon Championship ever played and Here's Its Ever-growing Impact!
On this day (9th July), 143 years ago in 1877, the first ever Wimbledon Championship was played. It was the first official lawn tennis tournament – men's singles only. Purav Raja who played at these hallowed greens 7 times talks about his passion towards the Wimbledon Championship and the stir it creates in a tennis player's heart. He shares some of his motivation stories of tennis with young players.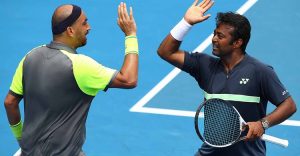 Purav Raja has 2 ATP world tour level titles in men's doubles. He represents India in the Davis Cup. He won two titles at Amex-Istanbul Challenger and Wolffkran Open, won the ATP Challenger in Bengaluru this year and played semi finals of the ATP 250 Maharastra Open. He reached the third round in 2018's Australian Open with Leander Paes.
And here is what Purav Raja has to say about the Wimbledon Championship on it's anniversary.
Deep down when you look hard enough into every Indian tennis player's heart, you will see a green and purple logo with the letter 'W'. Although we all like to believe that we bleed saffron, white, and green; there is a logo etched in purple and green in the corner of each one of our souls. After some serious exploration, I can confirm now that it is the same logo for all of us involved with tennis- It reads WIMBLEDON. And the name brings back nostalgic memories of us when we were young.

"My child plays for the state and is going to represent the country" are huge validations in the tennis world. "My child just won the nationals and recently also got a full scholarship to American college" are also vital signs of them making it in tennis. What the outside world really wants to know though is, if your child is that good and has had a successful career which means: have they played Wimbledon Championship? This is the epitome of success to any sports follower around the world. All that they have heard and seen is there is place in London known as the Holy Grail of Global Tennis. It is green and luscious and paints a fairy tale for every single Indian Tennis player till today. It is the only thing we saw with our parents on their broken TV's on Doordarshan throughout every July. The idea of this brings back a gush of nostalgic memories of growing up.

On a personal note finally, I have felt great joy in many instances of my career, however, the feeling of qualifying for the Wimbledon Championship-main event is one of the most amazing memories. Being welcomed with open arms and walking onto that green patch after getting your accreditation is an emotional moment that can never be replicated in my life. If you have ever doubted yourself and ever wondered if you have made it as a player – This is your validation in a nutshell. All your hard work is justified as soon as you see the green grass surrounding you in every corner. You witness all the legendary players in a sparkly white attire giving you that nod of approval which feels like: "Well Done Kiddo- You made it!!!" All that's left to do is for me to hope and pray that every Indian kid who has worked so hard and has a real dream like I did, gets to play Wimbledon one day. If I can, I promise you can. Its been 143 years since the first tournament and the hype hasn't died down and it never will.

Impossible is nothing! Thank you.

~Purav Raja

Facebook: https://www.facebook.com/RajaPurav/

Instagram: https://instagram.com/puravraja?igshid=190f27yak5h6r