Juan Martin Del Potro: Is it going to be a repeat of 2009?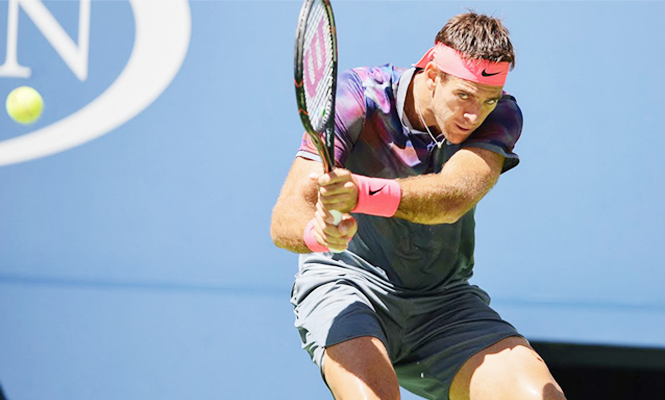 Whoever managed to catch the US open this morning got the treat of watching one of the greatest games of tennis played yet! Yes, we are talking about the match between world favourite Roger Federer and Juan Martin del Porto, where the latter simply dominated the court last set!
It was not really the fact that an underdog was defeating the top dog – the top dog here is very much loved, thank you very much! It was the fact that the underdog was completely written away due to his injuries. But, what a come back!!!
Beating Federer might not be new for del Potro (US Open 2009 finals anyone), but the way he beat him today was noteworthy. Also, what was note worthy was that Federer is Federer; he does not give up his fight till the end. He came up, even though the score was 30-0 in favour of del Porto, he brought his score to 30 all before losing. And after losing, he was gracious enough to accept his defeat.
Now that is what playing a sport teaches you; you win a game, you lose a game; it is more important to win hearts!