It is not just a sport, it is my life
Gymnastics doesn't have much of a history in India. In fact, Gymnastics came of age in India, when Ashish Kumar won the first-ever medal, a bronze, in gymnastics. This was at the 2010 Commonwealth Games.
By the 2014 Commonwealth Games, India saw a rise of the counterpart female gymnasts and last year, Dipa Karmarkar made a mark in Olympics.
But, gymnastics has still remained a sport of the side-lines.
Maybe, it will change soon! Youngsters from small corners of the city are now making their mark in international gymnast meets.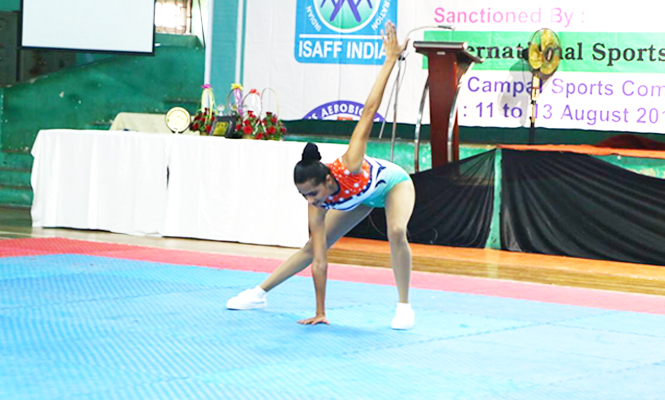 Take Ishwari Shirodkar, for example. A 17-year old, from Dombivali, a suburb in Mumbai has not only represented India in the ISAFF (International Sports Aerobics and Fitness Fedreration), but also won a Gold and a Silver there!
To add to it, she's also won two Golds in Aerobics Gymnastics State Championship.
"I have been into gymnastics ever since I can remember," informs Ishwari, "my parents enrolled by older brother and me at the gymnastics in Bhoir Gym near our house in Dombivali."
Now, she is going to participate in the Russia Open Cup, to be held in Moscow this November.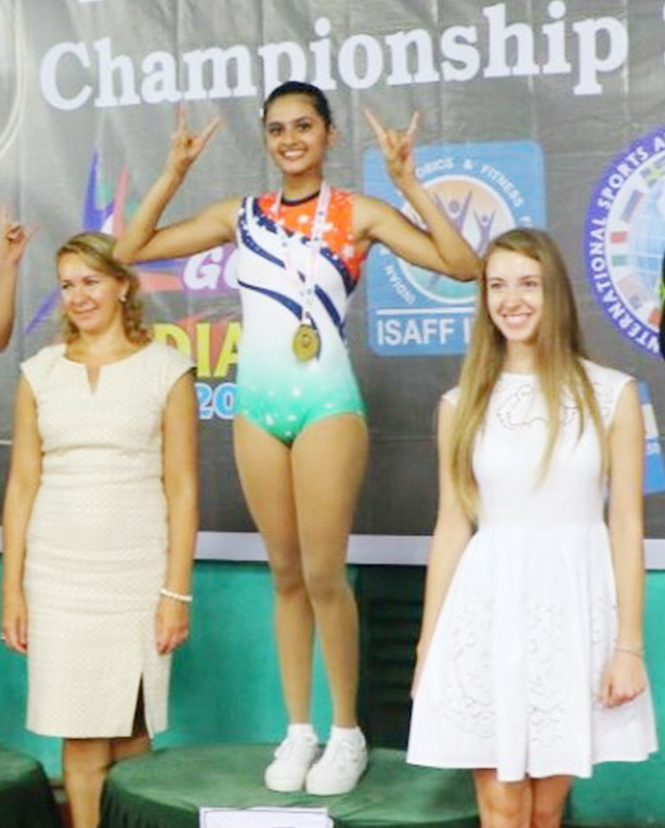 It has been a slow and steady climb to this level for Ishwari. Getting any kind of gymnastic coaching in her locality was a problem. Then, she has to move from Artistic Gymnastics, which she was familiar with to Aerobics Gymnastics because the coach had to leave. The next best coach for her would be in Dadar and that is a long distance for someone who is still studying. Plus, getting the equipment for Artistic Gymnastics is extremely difficult and expensive.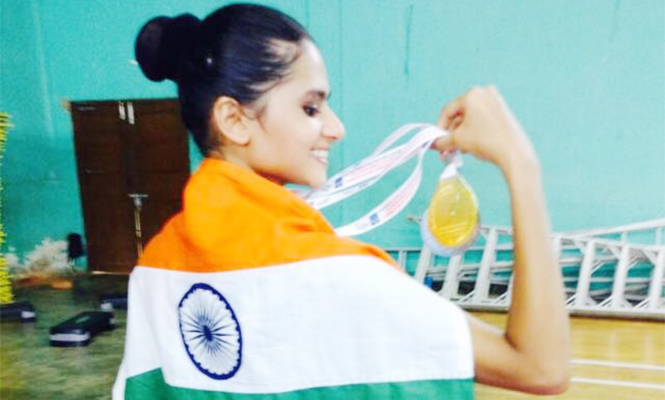 "All that is ok," adds her mother, Sampada, "as long as she managed the shift and practices. The real problem is getting exempted from her exams in her college… because most of the tournaments dates clash with the exam dates. Her school always allowed her to participate in the games and took an average of the entire year's progress into account. But with university level education, that seems difficult."
Yes, that IS a worry. Wonder when the university will start encouraging and supporting sportspeople? Maybe, this is why India is not a sporting nation yet?