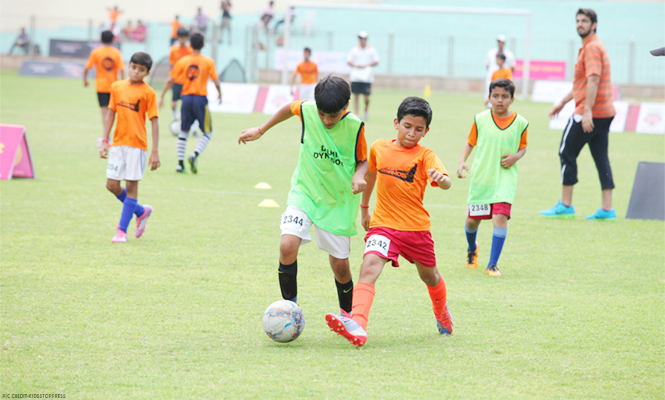 In 2014, since it's inception, ISL (Indian Super League) has received its share of flak — the monetization of sport, incorporating ageing, marquee players to boost global presence (Luis Garcia, Diego Forlan et al), advertising campaigns, emphasis on HD cameras etc., were always sensitive topics as ISL grew. In spite of the criticism, ISL has certainly helped Indian football and the development is better than many years that have gone by. India has reached 96th ranking in July, it's best ever with FIFA in recent times and although we have dropped to 105th rank currently, the football situation in the country is on the rise, given we were 173rd on March 2015. ISL has probably not directly influenced this improvement, but it has helped accelerate players growth with exposure of playing alongside World Cup veterans. Now as I-League and ISL are to start simultaneously, with 20 teams playing over weekends, it will be a treat for ardent football fans. In the previous sessions, ISL used to run for 2 months, which included 1 month of warm-ups. With football being played for 4-5 months, there is immense scope for the game to improve, along with much valued bigger marketing campaigns. Bengaluru FC has joined ISL to give current teams a quality check in the upcoming campaign. With renowned names like Teddy Sheringham, Amar Tomar Kolkata (previously Atletico de Kolkata) coach & Steve Coppell of Jamshedpur FC emphasizing focus on wing-play and width of pitch, we are losing long ball tradition effectively within club culture. ISL's NorthEast United FC (NUEFC)  announced the launch of their residential youth academy, in collaboration with Shillong United in July this year. They became the second active ISL club — after FC Pune City (FCPC) — to take up youth development in an organised manner. While advertising, global presence and foreign exposure are prominent facets, but youth development is the need of the hour.
Remaining six active clubs are yet to develop a proper youth structure. Which alludes to the fact that ISL is only starting to realise the importance of sticking to the league's target of helping develop avenues for younger players to find a home into the sport.
"At the moment, we don't have a big enough pool of players, which means clubs must invest in younger players and give them more chances to play," Derrick Pereira, assistant coach and head of youth development with FC Goa on how both leagues will help improve youth talent.
ISL can certainly make some tweaks to augment Indian football with greater assortment of central pool of ISL money among all clubs, enhanced prize money, greater ad spend and improved broadcast quality of the I-League. In turn I-League, with better youth setup can help return the favor. And it can mean good days for Indian football on the whole!