Is This The Best Chance of India to Win Series Down Under India's tour of Australia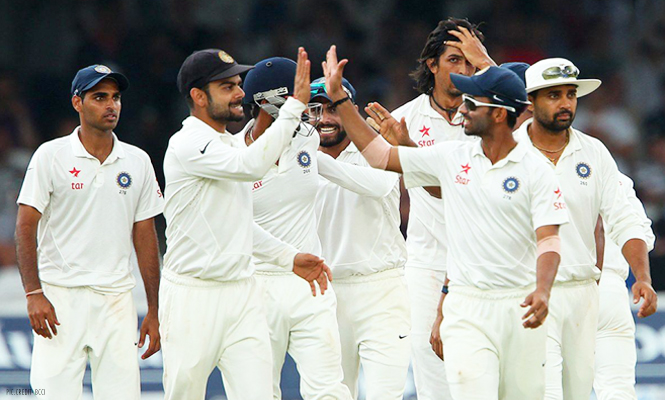 India begin their tour of Australia with a three-match T20 series, from November 21 to 25, 2018. They have just a 10-day window for preparation, before the first Test in Adelaide on December 6, 2018.
Squad for this series is:
Virat Kohli (C),
M Vijay,
KL Rahul,
Prithvi Shaw,
Cheteshwar Pujara,
Ajinkya Rahane,
Hanuma Vihari,
Rohit Sharma,
Rishabh Pant,
Parthiv Patel,
R Ashwin,
R Jadeja,
Kuldeep Yadav, Mohammed Shami, Ishant Sharma, Umesh Yadav, Jasprit Bumrah, Bhuvneshwar Kumar.
Hardik Pandya has not yet recovered and has an acute lower back injury. He is able to stand at the moment and the medical team is assessing him now. He shall sit out till November 15. "It's very difficult to match Hardik's all-round ability; we don't see that in India nowadays. That's why no alternatives were discussed," said India chief selector, MSK Prasad, adding, "we expect Bhuvi [Bhuvneshwar] to come good; we know he can bat."
Hardik Pandya's absence from Tests might open up a slot for Hanuma Vihari, who didn't feature in the two Tests against the Windies at home, but can definitely bowl off-spin, as evidenced by three wickets he picked on his debut. Rohit Sharma, too, might get his opportunity across the four Tests, but that would mean India playing only four bowlers – something ill-advised on flat tracks expected in Australia.
There is, however, good news on the pace bowling front, with India travelling to Australia at full strength with Kumar, Jasprit Bumrah, Mohammed Shami, Ishant Sharma and Umesh Yadav, all available. Off-spinner Ravichandran Ashwin and left-arm wrist-spinner Kuldeep Yadav will be the slow bowling options along with Jadeja.
India, who has failed to win a Test on their last two attempts in Australia, will rely once again on their powerful batting of captain Virat Kohli, who enjoyed a fabulous run on his recent trip to England, where he aggregated 593 runs, including two hundreds.
"If the ball does swing around a lot or seam around a lot then I think India will find it difficult in Australia," Ponting told the Cricket Australia website.
Like all recent India vs. Australia series, it's going to be a competitive series and great entertainment cricket loving fans from both countries.