Cathedral's Double Defence
MSSA's football season kicked off earlier this week and saw a lot of action on field already, with last year's super performing schools going all out to keep their last year's winning streak.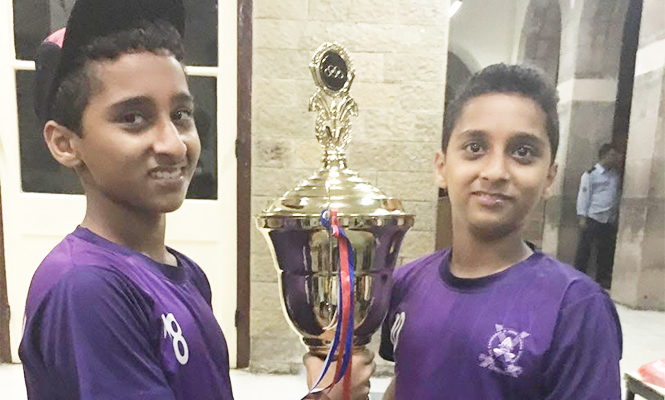 Team KheloMore met up with two Cathedral fooballers, who, after having had a really good season last year, with MSSA and Subroto Cup, are raring to go for their first match of the season this Saturday.
Meet Ryan and Russel Shah, 13-year old twins, representing their school in the Under-16 category.
"We've been playing football since we turned 6," says Ryan, and Russel chips in, "we were first selected to represent our school in the under-8 category." Both play defense – Russel is a mid-fielder and Ryan plays the Centre.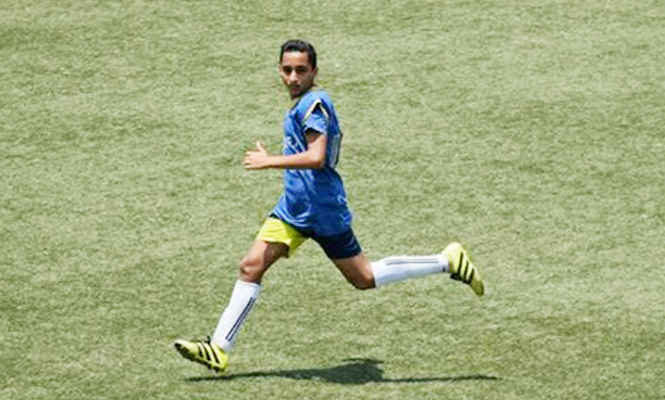 On learning that KheloMore is covering the MSSA events, the boys were very eager to know how their competitive schools played on the first day, which team won and with how many goals. "Well, they've been playing year after year and against the same schools; they not only know who the other team members are, and who plays how, but they also end up being friends with a few of them," says their mother, Tejashree, citing a superb example of what life lesson is obtained by playing a sport from a younger age. On field, it is the 'others vs us' and off field they are alike, young boys just enjoying themselves.
"So, did Campion win," they demanded, "how many goals? Who scored?"..and then started discussing amongst themselves as to who will they be playing against, ticking off names from their group, the interview forgotten.
"They've spent so much time playing football that it is their lifeline," says Tejashree, "either it is MSSA or Subroto Cup or other football camps… their team had gone up till the National level in Subroto Cup last year."
Don't their studies suffer at all, if they are constantly out of the school playing? "No," says Ryan, "we study better when we play. If we don't play, we find it hard to concentrate; playing some football always refreshes our minds, making study –time better for us."
"And not just that, their school is very supportive of sports on the whole, helping students cope up with their studies," adds Tejashree.
And how are the coaches? "Very good!" chimes Russel, "they are supportive and encouraging; guiding us and letting us be on the field. They are like our friends."
With so much of football happening for the boys, one can't help but wonder about their nutrition… "The coaches tell us," says Ryan, "they tell us to eat heavy breakfast before we go for a match. And tell us to carry lots of water, or nimbu-paani, for during the match. It is only after the match that we eat at McDonald's..we take our coach along too," he concludes a wee bit cheekily; giving his mother a side glance.
"They eat whatever is given to them," smiles Tejashree, "but I have to ensure I give them the right food before the game and pack some protein-rich food for after the game. Nothing fancy and nothing difficult.
"If you ask me, I am happy that my boys play football. Playing a sport has so many benefits; my boys are actually getting important life-lessons here."
The boys smiled on, seemingly eager to start another year of school football!