Cathedral girls boss the field and start their MSSA season with a bang!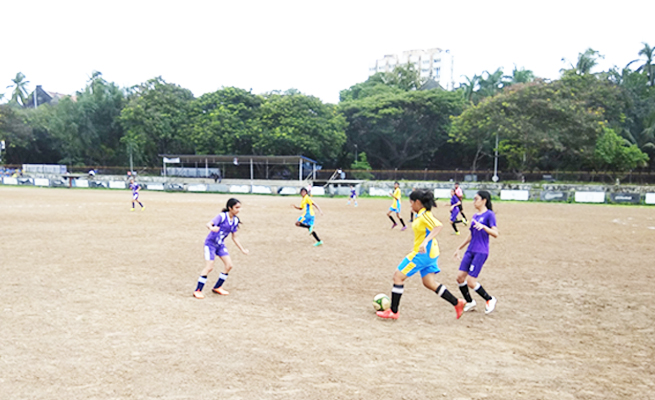 5 August, 2017, MSSA ground, Mumbai.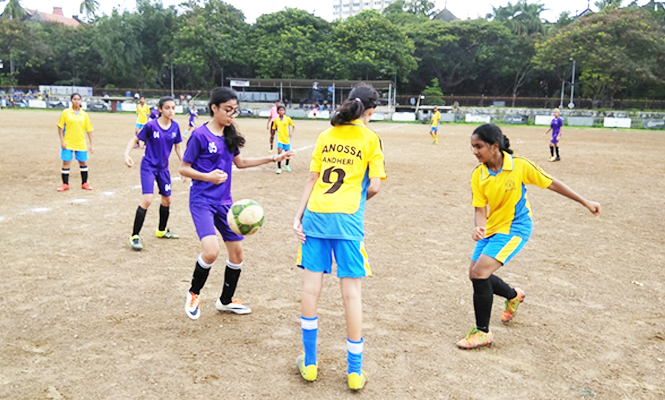 Kyra Agarwal of Cathedral and her teammates, humiliated Canossa Andheri in a 6 goal win. Although Canossa parked all their 11 players in their half, 10 minutes into the game and they were struggling to get possession and couldn't move forward into the Cathedral's half. Canossa couldn't save themselves from a relentless attack and lost all hope by the second half, while Cathedral took full advantage of their weak defence.
Out of 6, 5 goals were scored by State and National level 8th grader, Kyra Agarwal; the 6th scored by Jehaan Jaikishan. Cathedral's defenders and midfielders also joined the party and the last minutes of the game looked like some sort of a pass and finish drill for the girls. The final whistle was a relief for Canossa and Cathedral won 6-0. Cathedral are reigning champions and are a force to be reckoned with this season.