Badminton Academies in Mumbai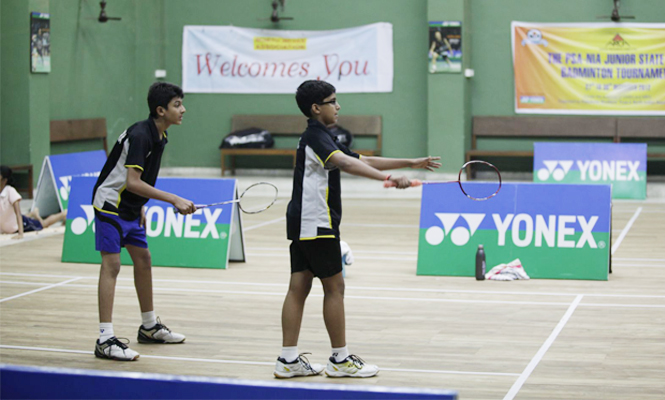 This rainy season, don't let your muscles cool down. Find a badminton academy near you on KheloMore, pick that racquet up and keep yourself active & fit. Athletes have no off-season!
Padukone Shuttlers Academy, Sion:

The academy is run by former national level players, Jitesh and Yogesh Padukone, providing round the year coaching to selected kids.
Shuttle Craze Badminton Academy, Khar:

Here's an academy to nurture young talent from grass root level.
M.I.G, Bandra: Although it has cricket in its name, the M.I.G. club in Bandra also has a good badminton programme. Camps organized by the club are ideal for students to gain exposure to match environment and analyze their strength, stamina, and weaknesses. The camps also serve as a talent pool for coaches to select players to represent the club at junior level tournaments.
Young Men's Christian Association, Andheri West:

The well-known YMCA has been a sporting hub since its inception in 1903. Over the years, activities have grown manifold. Apart from providing a 'home away from home' for young men seeking a career in this city, YMCA has a wide range of activities to offer to people of all age groups, including the underprivileged section.
Sanskriti Arts, Andheri East: Sanskriti Arts was formed with an intention to promote the art of talented students all around the country with an aim to give a platform to the young little champs and other artists who are still waiting in the queue. The coach has provided coaching to various kids playing at advanced level.
Hemant Shuttlers Academy, Matunga East:

Hemant Shuttlers Academy is a training Centre has produced District, State, and National Level Champions and is renowned around Mumbai City. Its main aim is to produce new talent, excel them in the sport and guide them further.