"A good coach can help you stick to a sport while a bad one can make you never want to play that sport again"
She looks all of 16; fresh, energetic, sporty and raring to go. She has an opinion on everything – from sports to food to the TV serials (which she doesn't like to watch) to gender representation – and that's where you suspect she is much older than what she looks. Meet the 27-year Jyoti Burrett, India's footballer-par-excellence. She is nothing less than an inspiration for a generation ahead – girls and boys – because she has broken all stereotypes of what a girl should be, has created a super niche for herself as a sportsperson and proven that strong is beautiful.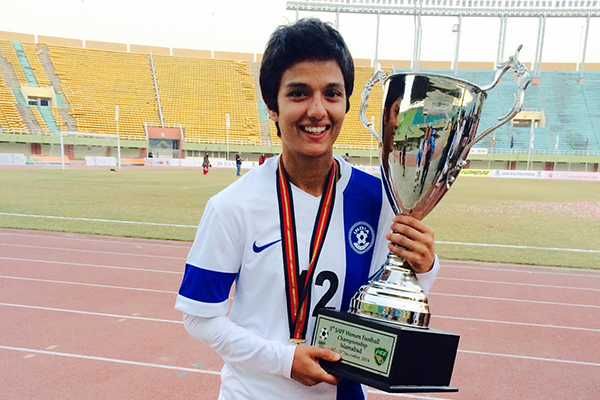 In an exclusive for KheloMore on things close to her heart:
Formative years:
"I was always a sporty child; playing almost every game while growing up – cricket, squash, hockey…playing sport was the highlight of my day; it made me feel good about myself," reminisces Jyoti.
Role of parents:
It is not hard to imagine that for someone like Jyoti, who would spend most of her childhood playing some sport or the other, her maximum encouragement must've come from her family. "Yes, my parents encouraged me to play sport," she informs, "my brother and father have been my sporting rivals as we would play a lot of cricket, football and squash together." Jyoti's father has been an ex-competitive distance runner and would help her train.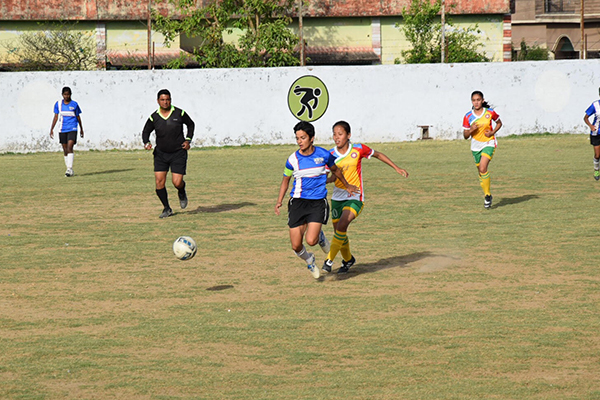 Role of coaches:
"Role of a coach is extremely vital," says Jyoti, "A good coach can help you stick to a sport and get better while a bad coach can make you never want to play that sport again." Elaborating, she says that any sportsperson's foundation develops with their coach; if the coach guides one in the right direction early on, building upon it is a lot easier.
Jyoti has had her shares of intense struggles with coaches during her footballing career. "I need to connect with my coach to be able to perform and understand my role in the team," she elucidates.
Anybody she holds in high esteem? "Yes, my coaches at Exeter University, Richard Brown and Leigh Begam, were fantastic and changed the sport for me positively. Back home in Delhi, Paritosh Sharma is someone I look up to."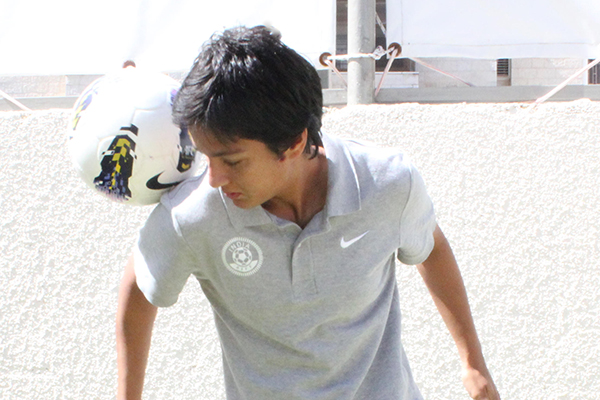 Biggest memorable moments in career:
"My most memorable moment has been scoring my first goal for my country," exclaims Jyoti with pride.
Other top moments – that time when she first got selected on the national team, captaining Delhi and being awarded 'player of the season' at Exeter University.
Role of equipment:
In a game like football, a good pitch is very important. Jyoti feels that her game improved drastically in England where they trained on a rubber crumb pitch. Poor pitches, she feels, lead to injuries, resulting in lack of motivation in her. Quality of the balls and training equipment also matter, according to her.
And of course, quality of the footwear. "For a footballer, their feet are their temple. Feet have to feel comfortable, secure and light," she says, adding that currently, she plays in Nike Mercurials and they definitely lift her game.
Role of technology:
"I wish I had access to the Internet and modern training techniques earlier in my career," rues Jyoti.
Today, there is an endless vault of training guidelines, videos and advice one can get from websites and apps. Seeing moves and tactics on a video makes it easy for anybody to incorporate in their game. Also, being able to replay and watch, techniques or past games, of someone else or our own, over and over again, can be very useful.
In fact, I use a lot of training videos and tips off the Internet to help my game," she concludes.
India as a sporting nation:
"It needs to start with parents," comes a quick reply. "Parents need to make their kids feel that sport is a productive activity and not a waste of time," she elaborates adding that sport isn't just something you do as a child because you have nothing better to do; it is a way of life. So much, that when you don't play sport, it should feel like a part of you is missing. Sport needs to be encouraged because it isn't an easy path to follow. Sport needs to be respected, revered and only then
India can become a sporting nation only when sport is taken seriously.