4th T20 match review between India – England!
India unleashed SuryaKumar Yadav onto the big stage and fought every inch of the way to set up a dramatic decider on Saturday!
Let's learn how all this happened in the 4th T20.
Virat Kohli lost yet another toss, but he said they would have batted first themselves to test their ability to defend scores. That was really nice to see that Indian players are preparing themselves from all angles for the World Cup.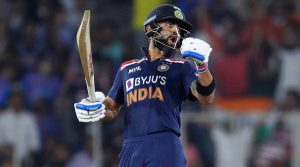 Surya Yadav hit his first ball in international cricket for a huge six. Then he continued to dispatch England to all parts of the ground. He is going to be a crackerjack addition to this Indian T20 Team. Personally, I am very happy that his years of struggle have borne fruit. He is a special talent and has the potential to win games single-handedly.
It was a bit of a Mumbai attack in this game as Shreyas Iyer also played a terrific inning. Full of intent to ensure that India finishes strongly. He meddled every ball that he played, and it is a sign that he likes the pressure. This is what top players in the world want. Over the last couple of years, he has got stronger and has the power to clear the biggest of boundaries. One special trait is that he can clear the biggest boundaries to some of the fastest bowlers too, in addition to the spinners. Shreyas has the talent to be amongst the best in the world.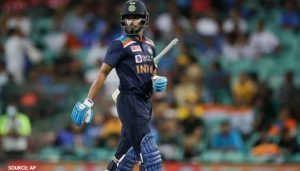 Between Shreyas and Surya, India has found their middle-order backbone to support Virat Kohli. We will see a lot more of these Mumbai attacks in the future.
India wanted this badly. You could see it in their body language from the first ball they played to the last ball they fielded. You could see it when the cameras focused on the dugout too. additionally, the coaching staff were living each ball with the players and all of this sets the series up for an unbelievable decider on Saturday.
Ben Stokes played brilliantly for England and took an unbelievable catch at Mid off to get rid of Hardik Pandya when he was looking dangerous.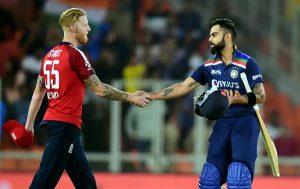 Shardul Thakur took two in two balls to bring India back into a position of strength. Rohit Sharma led for the last 4 overs after Virat Kohli went off with a niggle. It was this hand of quiet handling and experience which saw India through. It was Rohit's decision to give Shardul that over and it is these small things that sometimes become pivotal. Shardul took two in two, and the game was set up.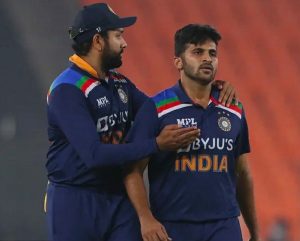 England will be dangerous in the decider. Roy seems to be getting his act together. But, Stokes has found his touch, so they will be hoping for a Buttler special.
All in All, the series is set up with a special climax after this 4th T20 match.
Also watch the video on Jatin's scorecard – Click here to watch.